The Beginner's Guide to Histamine Intolerance – Dr Janice Joneja
A brief introduction to the Beginner's Guide with editor Michelle Berriedale-Johnson and Dr Janice Joneja
---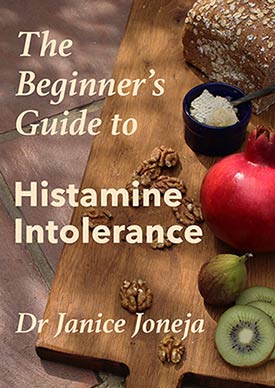 If you're struggling with your health, but the doctor can't find anything actually wrong with you, then perhaps you have Histamine Intolerance. It's a condition with a range of unpleasant symptoms, which can include headaches, flushing, itching, hives, swollen facial tissues, racing heart, digestive problems, irritability and more. 

Many doctors don't know much about Histamine Intolerance, although it's estimated that 1% of the world's population suffers from it. If you're one of them, you'll know first-hand how distressing and frustrating the disorder can be.

Dr Janice Joneja saw the misery that this condition caused sufferers, and made it the focus of her research work; she's been studying the condition and helping patients since the 1990s. Many visitors to this site will already have read some of her articles.

And she has now created this easy-to-read guide—which will help you understand if you have Histamine Intolerance, and, if so, what you can do about it—with clear advice and explanations, lots of interesting real-life cases, plus diet and treatment recommendations. 

If you wonder if your symptoms could be caused by Histamine Intolerance—or if you believe they are and want to know what to do about it—this book is for you.
You can buy the e-book on Amazon here in the US ($7.72) –
and here in the UK (£5.99)
A printed book will be available in September 2017
NB You don't have to have a Kindle to be able to read a Kindle book – you can read them on your computer, via https://read.amazon.co.uk/ Just log into your Amazon account and then you can read any book you buy right there on your computer.
There are also Amazon Kindle apps in the Android store and Apple store—also free—so you can read them on your smartphone. 
Reviews:
Jessica St Clair:
The Beginner's Guide to Histamine Intolerance has offered an eye-opening glimpse into the possible source of baffling allergic-type reactions I've been bombarded with for years (severe headaches, racing heart, chest pain, hives, itchy face followed by acne flare-ups, indigestion, etc.). An array of symptoms that left multiple doctors perplexed and unable to make a diagnosis, mostly negative allergy tests, the lack of knowledgeable guidance, and exasperation with constant symptoms motivated me to become my own health advocate and delve into researching what could possibly be going awry inside my body.
I'm so thankful I came across Dr. Janice Joneja's articles online and now this book, as her expertise offers valuable insight into the source of the symptoms that plague me, and offers hope that there is something I can do to help manage them. This book also inspired me to visit my doctor and request blood tests to check for underlying causes of excess histamine, so they can be treated appropriately if needed.
For the first time in this long, exhausting, lonely journey, I finally feel like I've been pointed in the right direction to find answers and wellness! Thank you Dr. Joneja!!
Micki Rose – naturopath and nutritionist:
This is great! Most people will buy it for the extensive, clear histamine diet section, but the case studies and Q&A are invaluable and no doubt people will recognise their own situations in them and feel relieved they know what it is! 
Useful to be reminded that that histamine 'intolerance' is in fact no such thing; it is neither allergy, nor intolerance, but more a condition of histamine excess from inside and outside the body and an inability to break it down sufficiently. I liked the analogy of the bucket overflowing and Janice recommends you use the diet to keep the bucket level controlled. 
Importantly, this book shows you whether it is likely to be histamine intolerance as opposed to allergy or MCAS, although I would have liked a little more on distinguishing it from food intolerance rather than allergy. It shows you, if it is HIT, what to do about it – mostly the diet but using DAO supplements (links given) and antihistamines etc can help. Janice does say DAO tests are not worth it, but mentions lots of times how boosting DAO helps so I personally think testing might help at least try and establish if low DAO is the issue behind it. 
Now we know why headaches and reactions get worse with hormone change and also why reducing stress can make such a difference. 
Excellent. Clear, concise and trustworthy advice from an experienced practitioner. I shall be recommending this to my patients when I'm asked: 'Is it histamine intolerance?' I shall say: read this; it'll save me tons of time!
Allergy Insight – Alex Gazzola -
The release of The Beginner's Guide to Histamine Intolerance by one of the world's leading experts in the subject, Dr Janice Joneja, is good news. It may be aimed at those who have or believe they have histamine intolerance, but it's extremely useful to those who merely want a readable and well-written primer on the subject too.
The first surprise is that diagnosis, if it can be called that, is one of exclusion, in part. If certain conditions – allergy, autoimmune, mast cell disorders – have been ruled out by doctors, and a histamine-restricted diet resolves symptoms, sensitivity to histamine can be assumed.....
Go to Alex's blog for the full review.
Dr Janice Joneja Ph.D., RD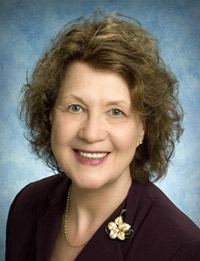 Dr. Janice Joneja is a researcher, educator, author, and clinical counsellor with over thirty years of experience in the area of biochemical and immunological reactions involved in food allergy and intolerances. Dr. Joneja holds a Ph.D. in medical microbiology and immunology and is a registered dietitian (RD).

She has been a member of the faculty at several Canadian universities, starting her career as an Assistant Professor in the Department of Microbiology, Faculty of Science, and in the Faculty of Dentistry, at the University of British Columbia, Vancouver. Since 2001 Dr. Joneja has been a faculty member in the School of Biomedical and Molecular Sciences, at the University of Surrey, in England, teaching in the M.Sc. course in Nutritional Medicine. For 12 years she was head of the Allergy Nutrition Program at the Vancouver Hospital and Health Sciences Centre.

Dr. Joneja is the author of six books and a dietetic practice manual on food allergy, a textbook on Irritable Bowel Syndrome, and several distance education courses. Her most recent books include "The Health Professional's Guide to Food Allergies and Intolerances", "Dealing with Food Allergies", and "Dealing with Food Allergies in Babies and Children". Dr. Joneja's work has been published in peer-reviewed scientific and medical journals, as well as in popular magazines. She is a respected lecturer at universities, colleges and hospitals internationally, and regularly appears on television and radio call-in shows as an expert in her field.

Dr. Joneja is President of Vickerstaff Health Services, Inc., a practice that provides counselling for people suffering from all aspects of adverse reactions to food, and resources for the professionals and care-givers who support them.
May 2017
If you found this article interesting you can find a number of other articles on histamine intolerance here and reports on histamine research here.
For many, many other articles on every type of food allergy and intolerance click here; for coeliac disease and other food related conditions, go here.