The UK's fastest growing and most comprehensive resource for freefrom food
gluten, wheat, dairy, lactose, egg, nut and soya free...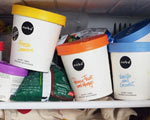 Nobó's dairy-free icecreams are now available from 310 Co-operative stores nationwide, in Lemon & Vanilla and Coconut flavours, costing £5.25 for a 500ml pot.
5th February 2016
---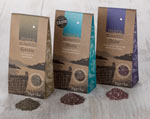 Mara Seaweed's wild harvested and farmed seaweeds, which are the most highly mineralised vegetable on Earth, are available as seasoning sprinkles: shony, kombu, even smoked applewood dulse to brighten up your scrambled eggs! Prices from £5.49 to £19.99. 2nd February 2016
---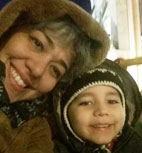 A mum's quest for the perfect gluten-free loaf changed her family's life; when Valeria Mizuno-Turner's son was diagnosed with multiple food allergies, she didn't realise it would eventually lead her to start an award-winning bakery...
11th December 2015
---
---
---
---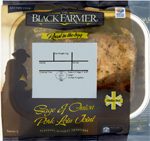 Gluten-free Roast in the Bag Pork!
The Black Farmer has brought out a gluten-free roast in the bag sage & onion pork loin joint. Currently on offer in the Co-operative costing £7 for 2 joints, and going into Budgens 16th November at £4.50 a joint.
12th November
---
---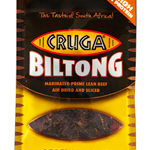 Cruga, Wild West and Texas Joe's no added MSG biltong contains no gluten either. Available from lots of stockists nationwide, each pack has an approximate price of £1.99.
2nd November 2015
---
• For more recent product updates check in here.