The UK's fastest growing and most comprehensive resource for freefrom food
gluten, wheat, dairy, lactose, egg, nut and soya free...
---
---
---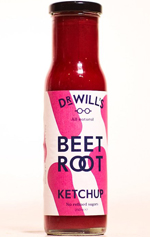 Freefrom condiments from Dr Will's
Dr Will's make gluten free, additive free, preservative free, dairy free and vegan condiments, currently including tomato ketchup, beetroot ketchup and BBQ sauce. Available online and from independent stores nationwide, Revital, Selfridges at the end of June and As Nature Intended in July. They cost between £3.50 and £4.50 for a 250ml bottle.
25th May 2017
---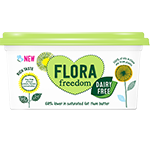 Flora's new milk-free Freedom Spread
Flora has launched a new milk-free spread made with vegetable oils and suitable for vegans. Available from various supermarkets nationwide, costing approximately £1.70 for a 500g tub.
24th May 2017
---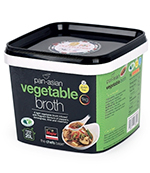 Gluten-free concentrates and bases from Major, the chefs base
Manufacturer of gluten-free, coeliac society approved, some vegan, vegetarian and Halal stocks, bases, pastes, powders, gravies, international marinades, seasonings, ethnic pastes, jus, Pan-Asian broths and fruit bases. Available online for foodservice and for retail.
23rd May 2017
---
---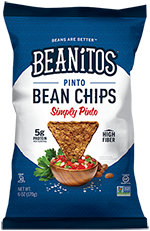 Gluten-free bean chips from Beanito's
Beanito's are allergen-free bean chips made with pinto beans, haricot beans or black beans and a little rice, suitable for vegans and vegetarians and low GI. Costing approximately £2.85 for a 100g bag, Beanito's are available in Whole Foods, Co-Op and Selfridges.
19th May 2017
---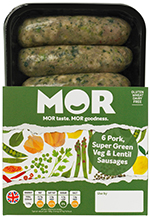 New exotic, herby gluten-free sausages from MOR...
MOR gluten, milk and wheat free sausages are made with British meat, vegetables (lentils, spinach, peppers, onions, peas, tomatoes, cauliflower, chickpeas... more veg than meat...), and fragrant and exotic blends of herbs and spices. Currently available from Tesco at £3.00, on offer for £2.50 for six fat sausages or 10 chipolatas. Also available elsewhere...
17th May 2017
---
• For more recent product updates check in here.