Desserts, puddings and ice creams

Gluten-free, wheat-free, dairy-free, lactose-free, nut-free, egg-free desserts, puddings and 'ice creams'
Buying FreeFrom products
If you do not have a local supplier, Amazon stock a good range of gluten-free products and a reasonable range of other freefrom foods.

Click here to get to the Amazon UK gluten-free shop and then use the search facility to access other freefrom products.

If you are in the US, click here for the US Amazon gluten-free shop and, again, use the search facility to find other freefrom products.
Click here for information about dedicated manufacturing sites
---
Freaks of Nature DF, EF, GF, SF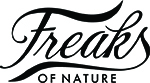 "Indulgent puddings made purely from plants; crammed with fruits, nuts, coconut, natural nectars and cacao but free from dairy, gluten, eggs, soya, white sugar, artificial additives and preservatives. There are three varieties: Mango Fandango (a creamy vanilla posset with coconut blossom nectar, passionfruit, mango and pistachios), Zingy Thingy (a lemon posset with raspberry coulis) and Cocoa Loco (a silky double chocolate ganache, made with cacao, sweetened with dates and finished with caramelised hazelnut clusters). Stockists online."
Allergy Essex ?F
A small family run company based in Colchester dedicated to allergy free foods with Surf Sweets from the USA as well as Yummy Earth, Zero Zebra ,Allergy Grocer and the Miss Roben's range of mixes, cookies, confectioner's sugar (corn and aluminium free) and buttercream frostings. Available online.
Almondy GF, WF
Swedish producers of gluten and wheat free frozen tarts - including almond tart, Toblerone tart, Dime bar (Daim) tart, Dime orange tart, raspberry cheesecake, lemon cheesecake, caramel and peanuts tart, dark chocolate tart and meringue tart with milk chocolate. Available from Asda, Booths, Tesco, Sainsbury, Morrison and Budgens.
Alpro DF
A range of dairy & lactose free soya products including custard, vanilla, chocolate, caramel desserts, milks, creams and yoghurts . They also make a junior milk alternative. Available from most supermarkets and independent health food shops nationwide and online.
Antonio Russo Ltd DF
Antonio Russo is a range of soya based dairy-free iced desserts: flavours include Madagascan Vanilla Bean, Jamaican Blue Mountain Coffee and Belgian Dark Chocolate with a Zest of Orange). All our flavours are certified kosher parve (dairy free), halal and vegetarian. For stockists and further information please visit us online here.

Barkat DF, EF, GF, NF, WF, YF ?F
One of the gluten-free ranges produced by Gluten Free Foods, includes biscuits, cookies, breads, cakes, cereals, crackers and crispbreads, flours, pasta, snacks, wafers, waffles and ice cream cones. Egg free range includes baking powder, rice bread, pizza base, pasta and muffin mix. Available online and on prescription.
Bensons Totally Fruity DF
Makers of Chilly Billy ice lollies made from pure apple juice, with either added raspberries, or strawberries, or mango, or blackcurrant. They also make an orange lolly. Available online and at various independent shops and eateries nationwide.
BiaNua DF, EF, GF, NF, WF
A range of naturally gluten-free flours, flour mixes (milled and blended on a nut free site) and baking ingredients such as baking powder and xanthan gum, plus tested recipes. Ready-baked goods available include Raspberry Crumble Slice, Chocolate Chip Shortbread and Luxury Mince Pies. Available from delis and health food shops.
Billy Goat Stuff DF, EF, GF, NF, SF, WF
Milk chocolate made with goat's milk, the range includes fondant chocolates in mint, lemon, mocha, orange, strawberry and violet flavours. They make violet creams, fun shaped chocolates for children and St Valentine's Day chocolates, as well as dipped honeycombs, ginger chocolates, and milk, dark or white chocolate. Available from various stockists nationwide and online.

BoojaBooja - Highly commended, After Dinner category, 2014 FreeFrom Food Awards
Makes a range of dairy-free, organic, gluten free and soya free Alternative to Dairy Ice Cream and chocolate truffles. They also make two chocolate truffle flavours that are 100% raw on top of all of the other goodness, these are the Dark and Raspberry Ecuadorian Chocolate Truffles. Available at independent shops nationwide and online.
Borough 22 DF, EF, GF, WF, V (SF on request)
Gorgeous artisan, hand baked, free from doughnuts made to order. Certified GF to <5ppm using the ELISA method. Egg, dairy, soya free and vegan varieties available. Processed sugar free available on request.
Burtree Puddings GF
Supply a luxury gluten-free sticky toffee pudding and Christmas pudding. Available online and at various independent shops nationwide.
Cake Angels DF, GF, WF
Gluten, wheat and dairy-free handmade cakes, cupcakes, brownies, tray bakes and wedding cakes. Available by mail order.
Celtic Chocolates DF, EF, GF, WF
Range of dairy, wheat and egg-free, no added sugar chocolate bars, mints and filled chocolates. They also have an organic fairtrade range with Easter eggs, chocolate bars, a chocolate assortment box and chocolate mints. Available online and at various shops nationwide.

Christine's Puddings - Highly commended, After Dinner category, 2014 FreeFrom Food Awards
Christine's award-winning artisan gluten and wheat free range includes puddings, sweet and savoury tarts and pastry. Christine also supplies her unique recipe pastry and pastry cases to the catering trade, making it easier for a chef to cater for their customers on a special diet. Available at food fairs, online and in a number of outlets in Dorset.
Clearspring - Commended, Food-to-go & Vending, 2014 FreeFrom Food Awards
Clearspring's Japanese and organic range is dairy free, vegan and refined sugar free and a selection of products are wheat, gluten and nut free. The gluten free range includes sweet white miso, amazake, and cakes. Available online, Waitrose, Whole Foods, Planet Organic, Nature Intended, Revital, Ocado, Goodness Direct and in independent Health Food stores.
Cookroom GF, WF
With a focus on baked goods, Cookroom provide a range of gluten and wheat-free products including traybakes, minibites, cakes, tea loaves, biscuits, scones, celebration cakes, Christmas foods, tarts, pies, puddings, quiche, savoury pies, sausage rolls, pizzas, a vast range of finger foods for parties, as well as a catering service. Available online and at various independent shops, eateries and farmer's markets nationwide.
D & D Chocolates DF, GF
D & D Chocolates make a range of dairy and gluten free chocolate and dairy, gluten and no-added-sugar carob products, filled chocolates, moulded Father Christmases, Easter eggs, bunnies and other animals. Available online.
Dietary Specials GF, WF
A major supplier of coeliac foods many of whose products are also suitable for wheat intolerants. Breads, cake mixes, long life sliced and French breads, pastas and pizza bases, on and off prescription. Extensive range of frozen ready made pasta and pizza dishes garlic bread, beef lasagne, stuffings, sausage rolls and other pastries available in most major supermarkets, online and on prescription.
Divino DF, GF
Natural, fat & gluten free, Divino desserts are made from apricots, kiwis, tangerine & chestnut, each flavour is served inside the fruit skins. All gluten free, only the tangerine is dairy free. Available online and from indepdent stockists nationwide.

Doves Farm Foods DF, GF, NF, SF, WF, ?F
Millers of wholemeal and organic flours plus a large range of specialist non wheat flours and gluten free flours with Xanthan gum. Also make gluten free biscuits, cookies, cereal bars, breakfast cereals, pasta, batter mix, biscuit crumb, custard mix, sponge mix, baking equipment and freefrom cookbooks. Available online and at various different supermarkets and independent shops nationwide.
Droppa and Droppa DF, GF, WF
Produce an extensive range of freshly baked gluten, wheat and dairy free food. Their range includes interesting breads, pastries, pies, tarts, cakes, muffins, ready meals and soups, as well as Christmas products. Available online.
Easyglut DF, GF, WF
Gluten and dairy free mixes for chocolate brownies, sponge cakes, pizzas, and chocolate cakes, creme caramel, breadcrumbs, bread, pancakes, sponge cakes, all available online from Alt Health.
EnerG EF, GF, NF, SF, WF, YF
Producers of foods for dietary restricted individuals, including ready made foods and mixes: breads, cookies, donuts, pasta, cheese and baking products such as bread crumbs, rice bran, egg replacer, xanthan gum. Available from major supermarkets, health food stores, on prescription and online.
Eskal Health GF, NF, WF
Eskal Health has a gluten free range with products such as waffle ice cream bowls and ice cream cones, pretzels, biscuits, crackers, pasta and noodles; a nut free range with satay sauce and 'freenut' butter; a dairy free range with chocolate and shortbread, and a reduced sugar range with chocolate, chocolate spread and sugar free biscuits. Available from Auravita.
Feeding Your Imagination DF, GF Makers of gluten and nut free vegetarian Christmas puddings. The range includes Chrimbo pud in a box and Old Mother Hubbard everyday fruit pudding. They also make a vast range of subtly flavoured chocolate bars to suit any mood. Available online.
FEEL FREE for gluten free GF
Unique and delicious products created with love, care and attention with locally sourced ingredients that give people variety, quality and ultimately brings food choice to a gluten free lifestyle. The range includes savoury pastry, classic desserts, eastern delight, Italian cuisine, dried pasta and Christmas. Available to buy online.

Food Heaven - Commended, After Dinner category, 2014 FreeFrom Food Awards
The Food Heaven range from Fayrefield Foods includes non-dairy, gluten and lactose free cheesecakes in summer fruits, lemon, mango and tiramisu flavours, and icecreams. Available online and from various supermarkets.
The Foodamentalists DF, EF, GF, WF
Gluten and wheat free, home-baked breads & bread mixes, rolls, muffins, cakes, batter mix, Yorkshire pudding mix, vegan pastry mix, spice mixes, savoury quiches and pork pies. Some products are egg or dairy free. Available online and from various stockists.
Freedom Deli GF, WF
Gluten and wheat free meals and snacks, including beef lasagne, fish pie, shepherds pie, scotch eggs, mushroom stroganoff, chicken and leek pie, sweet pastries, pork sausage rolls and cheese and spinach pastries. Available from Ocado, various local stockists and online.
Freezeez
Created by Disney, Freezeez is a clever, fun way to make your own ice creams at home for/with kids with potentially severe allergies. Simply put all your ingredients into the metal cone (a modest-size, for a modest ice cream!), add ice, salt and water to the tub, shake for 2 minutes and hey presto! Available online.

GFree GF, WF
Home-baked gluten and wheat free breads, cakes, pastry, scones, cupcakes, sweet pies, pasties, pies, sausage rolls,quiches and pizzas, some of which are vegetarian. Includes their Baked to Taste range. Available online and at delis and farmshops nationwide.
Ginger Bakers GF, WF, DF
Producers of gluten, wheat and dairy free hand made cakes and bakes using local natural and carefully sourced ingredients. Available online and from independent shops, delis, cafes and farmshops nationwide.
Glamour Puds GF
Gluten and dairy free sponge puddings – 'just like granny used to make' steam sponge puddings – in banoffee, hot chocolate fudge and raspberry jam flavours. Available online.
Global Bounty DF, EF, GF
Our delicious range of gluten free ambient desserts are made with cultured soya protein. They come in five flavours – Plain, Peach & Apricot, Black Cherry, Blueberry and Raspberry. They are sweetened only with fruit juice and contain no artificial colouring, preservatives or flavours. No need for refrigeration. Available in Health Shops.
Gluten Freedom GF, WF
A range of gluten free savoury pastries as well as a black cherry pie, apple, cinnamon and raisin crown, apple turnovers, ready rolled sweet and savoury pastry, vegetable curry pasty, pizza pasty, cheese and ham pasty, chicken and mushrooom pasty, bacon and tomato slice, cheese and onion pasty, Cornish pasty and sausage rolls. Available from various retailers as well as Goodness Direct.
The Gluten Free Kitchen DF, EF, GF, SF, WF
Home-baked, gluten, wheat, egg, soya and dairy-free breads, cakes, puddings, savoury tarts & pies, pork pies, sausage rolls, burgers, black pudding, and frozen pastry. Available from Booths, National Trust properties, independent shops and health food shops.
Gluten Out
Available from GFF Direct, Gluten Out is an Italian range of gluten-free pastas and pizzas. Includes tortellini, ravioli, gnocchi and gnocchi ripieni. Gluten Out also makes GF tiramisu and profiteroles!

GoodnessDirect ?F
If it's free from jelly, fruit compotes, pies, amazake or any other amazing dessert you are looking for you will find it in the GoodnessDirect free from puddings selection which offers gluten free, nut free, wheat free, yeast free and egg free options.
Goodness Grains GF, WF, DF, NF
Goodness Grains Lemon Tartlet and Cinnamon Apple Tartlet are gluten free, with the Lemon Tartlet also dairy free. Produced in a dedicated gluten free bakery in Ireland, these tartlets are available to buy online and available throughout Ireland in various retail outlets, including Tesco, Dunnes Stores and SuperValu
Hunter's Puddings GF
Two home-made, gluten-free steamed puddings: sticky toffee pudding and chocolate fudge pudding. Available online and at a couple of independent shops.
Intolerable Food Company DF, GF, WF, ?F
Gluten, wheat & dairy free frozen ready meals and desserts, including pastry tarts, apple crumble, pecan and toffee tart, blueberry and almond, dark chocolate truffle, cottage pie, chicken tikka masala, Moroccan spiced vegetables with roast potatoes, mushroom stroganoff, and Thai green vegetable curry. Available online at Stratford Fine Foods and at various independent shops nationwide.
It's Only Natural
Iced lollies made from 100% fruit, with no added sugar. The Fruit Freezies range come in apple and pear or orange and mango. The 1/5 range supplies one portion of your five-a-day, and they also make a Moshi Monster character lolly in raspberry or tropical. Available online.
Jenkins and Hustwit Farmhouse Fruit Cakes GF, WF
A range of fruit cakes, Christmas cakes and puddings including gluten-free varieties. Available online.
Jollyum DF, LF, GF, WF, EF
Luxury organic ice cream alternative made with creamy soya in 4 delicious flavours: Summer Strawberry, Maple & Pecan, Double Chocolate, Passion Fruit & Chocolate. Available at Whole Foods and smaller independent shops nationwide.
Juvela EF, GF, ?F
Gluten and egg-free fresh white bread rolls, fresh fibre bread rolls and fibre penne pasta as well as all purpose mixes for bread, cake, pastry and biscuit making, available on prescription.
Kelkin GF, WF
Kelkin produces a range of wheat and gluten free goods including bread, biscuits, cookies, muffins, pasta, crackers, pizza bases, jam tarts and marshmallow teacakes, as well as a Kids' Range. Available online and at various retailers nationwide.

Le Sojami DF, EF
Organic, vegan, soya-based cheese and paté. Le Sojami also make rice milk desserts in banana, almond, chocolate, chocolate & hazelnut and coconut flavours, as well as lacto-fermented soya-based, non-dairy ice cream in strawberry, lemon, mango, chocolate and vanilla flavours. Available from various health food shops and online at Veggie Stuff.
Lewis & Cooper GF
Long running company providing a wide range of fine foods including a gluten-free plum pudding and christmas cake. Available online.
Lick EF, GF, SF, WF
Lick is frozen yogurt made entirely from yogurt with probiotics, and is free from fat, gluten, wheat, egg, soya, corn & sulphites. The milk is from the Channel Islands, the blossom honey, wild elderflower and pureed strawberry are UK sourced, and the bananas are fair trade. Available in Sainsbury's, Ocado, Wholefoods, stockists listed online.
Lifestyle Healthcare GF, WF
A gluten free bakery making foods including bread, pastry, savoury pies, pizza bases, confectionery, pasta, biscuits, condiments, cook's ingredients, store cupboard essentials and sauces. The range is made in a purpose built gluten free bakery, to order, with next day delivery. Minimum order is for 6 assorted items. Available online.
Litton Larder GF, WF
Handmade gluten free Toffee Apple, Double Chocolate puddings and Penny's Pud - award winning sticky toffee pudding. Available by mail order in boxes of four.
The Living Food Kitchen DF, GF, SF, WF
Raw, gluten, wheat, soya and dairy free wholesome, living food including desserts (cheesecake, mousse & pie), pesto, milks (almond, fruity milkshakes), hummus and sprouted buckwheat granola. Available online.

Livwell DF, GF, WF
An extensive range of gluten, wheat and dairy free breads, cakes and biscuits as well as hot cross buns for Easter. Breads include baguettes, seeded breads, ciabatta, flatbreads, crumpets, fruit loaf, naan, pizza bases, bagels, scones. Cakes include pancakes, sponges, muffins, fruit cake and Christmas cake. Available from some supermarkets in the UK and Ireland, on prescription and online.
Lovemore FreeFrom Foods DF, GF, WF
Lovemore products are free from milk and gluten, and include bread, cakes, savoury and sweet biscuits and cookies, frozen pastry, sausage rolls and a Christmas range. Lovemore also do food–service lines for caterers. Available online.

Mamma Cucina DF, EF, GF, WF
Mamma Cucina make dairy, wheat and gluten-free cheesecakes in mango & passionfruit or strawberry flavour, as well as, amazingly, an egg and gluten free vegetable quiche and dairy, wheat and gluten free pizzas in either vegetable or Margherita varities. Available online from many independent health stores.
MiiRO DF, GF
MiiRO is the first RAW chocolate coated ice-lolly that is free from dairy, gluten, soya and refined sugar, and is rich in fibre and manganese. These creamy ice lollies are sweetened with grape and coconut sugar, and have around 160 calories. MiiRO is available at Whole Foods.

Morrisons DF, GF, WF
Morrisons have a wide range of own label and branded freefrom products from everyday essentials to delicious treats. Available in stores nationwide and online.

Mrs Crimbles GF, WF
Mrs Crimble's says "deliciously gluten free products don't compromise on taste. A Choc Macaroon is eaten every second worldwide!" Cheese Crackers, Cheese Bites, Macaroons, Jam Rings and Cake Slices. Their Gluten Free… and Good for Me range offers a balanced choice including low fat Pasta with Sauce and high fibre oat/fruit Cereal Bars at 150 calories.
Naturally CocoNuts DF, GF Gold, Desserts & Puddings, FFFA2017
Award-winning organic dairy-free ice cream alternative CocoNuts is made with the finest, ethically-sourced coconut ingredients. It's available in six natural flavours, sweetened with unrefined organic coconut sugar, and packed with super foods: Raw Chocolate, Creamy Coconut, Mint Choc Chip, Coconut Caramel, Sumptuous Strawberry, Rum & Raisin - available from various stockists nationwide.
Oast to Host GF, WF
An artisan kitchen making quality gluten & wheat free products including the QUONGO (quiche on the go), sweet & savoury tarts, wward winning pastry, biscotti and walnut tart. Ready to roll pastry, dry pastry mix, sticky toffee pudding, millionaires, brownies and more. Many products are also dairy free and moving towards being totally palm oil free. Currently available via a phone call (01892 266331) with online shop due soon.
OK Foods DF, GF, WF
Range of gluten, wheat and dairy free baked goods made in a dedicated gluten free bakery in Cumbria. Range includes chocolate brownies, fruit cake slices, sweet pastry cases and treacle tarts. Available from some supermarkets and independent health food stores.
Okobay - Highly commended, After Dinner category, 2014 FreeFrom Food Awards
DF, GF
OkoBay make dairy, lactose & soya free Natural Coconut Water Ice and Coconut Water and Pineapple Ice, containing no artificial ingredients, no added sugar, GMO free, and suitable for vegetarians. OkoBay products are currently stocked in Whole Foods Market, Planet Organic, Health Matters stores and Tesco.
Oppo Ice Cream GF
Oppo has replaced cream and sugar with virgin coconut oil and stevia leaf (sweet, natural, zero calorie), and boosts each flavour with super foods to make a nutrient-rich ice cream. Oppo is gluten free but it does contain dairy. Flavours include Madagascan Vanilla and Baobab, Salted Caramel with Lucuma, and Mint Choc Swirl with Spirulina. Available from Waitrose and Ocado.
Orgran DF, EF, GF, WF, YF, ?F
Wide variety of dried gluten, dairy, yeast, egg & wheat-free pastas, bread, crispbreads, soups, breakfast foods, biscotti, cookies, bread and flour mixes, fruit bars, snacks, pastry and pizza mixes from Australia. Available in supermarkets and health food shops across the UK, and online from Naturally Good Food.
Peace of Cake London GF, WF
Home-made gluten, wheat and dairy free everyday and celebration cakes including scones, muffins, cupcakes, biscotti, loaf cakes, tea cakes and cookies. They also make a range of gluten and lactose free ice creams and sorbets. The celebration cakes can be bespoke or from the Peace of Cake range. Available online.
Perfect World - Winner, Children's Food, FreeFrom Food Awards 2016
DF, Lactose F, Milk F, WF, SF, YF
Perfect World Ice Cream is a range of dairy free and no added sugar desserts that are also wheat free, soya free and yeast free, and come with additional vitamin and mineral health benefits (varies by flavour). Perfect World products are available at Tesco, Ocado and Holland & Barrett stores (see website for stockists).
Probios Rice & Rice DF
Rice alternative to milk drink, either natural or with added calcium. Probios also make a rice-based cocoa dessert. Available from Goodness Direct.
Provamel DF, NF, EF, GF, WFA wide range of dairy free soya products, including caramel, chocolate, vanilla and cappuccino flavoured soya-based desserts, as well as chocolate and vanilla custard with no wheat starch thickener. Provamel also make soya yoghurts, tofu, soft cheese, soya milks (plain and flavoured) and rice milks and a cream. Available from Holland & Barrett and other health food stores and online.

Pudology - Winner, After Dinner category, 2014 FreeFrom Food Awards
Makers of a gluten and dairy free range of puddings including a chocolate one, banoffee one and a strawberry cheesecake-ish pud. Available at various stockists nationwide, and online.
Raw Nibbles CF, DF, EF, GF, SF, WF
A range of raw gluten, wheat, dairy and beet or cane sugar free goodies handmade from superfoods, nuts, seeds, dried fruit and natural sweeteners, including raw chocolate, brownies, slices, chocolate-treats, fruit & nut balls, muesli, seed mixes, nut butter and cakes. Available online and independent health food stores.
Real Nice Organic
Real Nice Organic ice lollies are made from the whole fruit, not juice, and the blended purees contain no added water, sugar, preservatives or additives. They come in banana & raspberry, mango and mixed berry flavours. Available from Ocado, Wholefoods, Planet Organic or As Nature Intended, or nearest local stockists.
RHYTHM108 DF, GF, WF, SF
"We make real food from The Yogi's ancient secrets in a small cave in the Swiss Alps, bustling with Yogi-Patissiers. We only use high quality organic ingredients in our recipes. Our Good-For-You Dessert Bar Range is free from gluten and our Ooh-la-la Tea Biscuit Range is free from both gluten and dairy. Available from Planet Organic, As Nature Intended, Revital Health Store, WHSmith Travel and other independent stores."
Sainsbury's DF, EF, GF, NF, SF, WF ?F
Large range of own label and branded freefrom products. The own label products include ready meals, pastas, cakes, soups, stews, sweet and savoury products. Some products can also be free of fish or shellfish, mustard or celery. Check for products free from specific allergens. Available in stores nationwide.
Sin (Gluten Free Goodies) GF, WF
Gluten Free Goodies has rebranded to become sin - 'without' in Spanish, to signify the 'freefromness' of the products, and the sinful enjoyment of eating them!Gluten free hand made to order chocolate brownies, chocolate & orange brownies and ginger cake. Available online.
Smooze DF, GF
Fruit & coconut milk ices, in handy ambient packs that can be stored in the cupboard and frozen beforethe hot weather kicks in - perfect for taking on holiday. Available online and in supermarkets.

St Helen's Farm - Highly commended, After Dinner category, 2014 FreeFrom Food Awards
St Helen's Farm produce whole, semi and skimmed goat's milks, natural, wholemilk and low fat goat's yoghurts, hard cheddar-style cheese, butter and cream, all from goat's milk. Available variously from Sainsbury's, Waitrose, Tesco and Ocado.
Styles Slim Ewe DF, EF, GF
Sheep's milk 'ice cream in vanilla, chocolate, blueberry and strawberry flavours. Available from health food stores and via Goodness Direct.
The FreeFrom Bakehouse DF, EF, GF, WF
Specialises in handmade sweet & savoury gluten free baked goods, including savoury muffins, bread rolls and Paleo bread sticks. Many cakes are also dairy, cane sugar and egg free. Available online, in Fortnum & Mason, Whole Foods Market, The Natural Kitchen, Nutricentre and independent cafes, delis & restaurants throughout the UK.
Sweetcheeks DF, EF, GF, WF
Makers of gluten free, vegan cupcakes, whoopies, cookies, macaroons, cakes, cake pops, blondies, apple crumble and donuts. They can be nut and sugar free too. Available online.
Taywell Ice Creams GF, WF, DF, LF
Sweet Rebellion is a retail and foodservice range of natural, healthy, vegetarian ice creams from Taywell Ice Creams, catering for all those who have intolerance to either sugar, gluten, lactose or dairy. The ice creams have low GI levels and sugar content, and are made with lactose-free milk and cream. Available from independent stores throughout the South East, London and the Midlands, online and through health stores.
Tesco DF, GF, WF
A range of more than 200 products that are free from gluten, wheat and/or milk, from everyday essentials and indulgent treats to delicious prepared meals and frozen pizza. The range now also includes a chilled dairy offer with all products being free from cows, goats, sheep and buffalo milk as well as being free from gluten and wheat. Available at stores nationwide and online.
The Coconut Collaborative - Winner, After Dinner category, 2014 FreeFrom Food Awards
DF, GF, SF
The Coconut Collaborative make coconut milk yoghurt and coconut milk ice cream (Snowconuts!) in chocolate, raspberry and mango. All products are dairy, gluten, and soya-free, with no added sugar. Available online and from Waitrose and other stockists nationwide.
Tilquhillie Fine Foods GF
Makers of cereals, cakes and puddings using gluten-free oats such that even very sensitive coeliacs can tolerate them. The range includes Christmas pudding, apricot and almond dessert pudding, hazelnut and caramel dessert pudding, sticky toffee pudding and chocolate & orange pudding, as well as cakes, pure oat porridge flakes and mueslis. Available by phone or mail order, and from GFF Direct.
TReat DF, GF,
Gluten free, dairy free, refined sugar free, vegan, no nuts and sugar free range. Omission of gums and unhealthy substitutes. Introduction of revolutionary low carb bun and vegan flatbread mixes. Products made to order.
Find us online and at various food markets through the year.
Triano Brands DF, GF
Long-standing producers of dairy and some gluten free ice cream products, their brands include Cuties, Tofutti Frozen Desserts, Triano Rock n Roll cones, Mamma Cucina, Frenzy and Tofutti Creamy Smooth cheeses and blocks and slices cheese alternatives. Available from independent shops nationwide and online at Goodness Direct.
Waitrose DF, GF, SF ?F
The supermarket has a new own-label free from range for people on special diets - all gluten free and dairy free, though most contain egg and many contain nuts. The range includes almond tarts, cherry bakewells, cookies, cake slices, muffins and biscuits. Waitrose also sells over 200 free from products. Available at stores nationwide and online.
Wellfoods DF, GF, WF
Bakers of gluten free bread, rolls, burger buns, muffins, pizza bases and a basic flour mix for making sauces, pastries, thickeners, bread, cakes and biscuits. Wellfoods also makes Linda Kearns menopause cakes (not GF) and the Antoinette Savill signature range. Available online.
Yee Kwan GF, WF, EF (Sorbets LF, DF)
Yee Kwan's East Asian inspired artisan ice cream is made with locally sourced cows milk and whipping cream, with flavours that compliment East Asian cuisine. The sorbets are made with real fruit purees. Available from Harvey Nichols, Wholefoods Market, Wing Yip, and independent retailers. Distributors to the food service sector include Stratford Fine Foods and Tazaki Foods.
Zen Zen DF, GF, SF
Makers of coconut milk frozen desserts in chocolate, vanilla, mango and maple, pecan & banana flavours. Available nationwide.
If you found this product directory useful you might also want to take a look at our other directories - just click on the links below.

Cakes, Cake Mixes and Brownies
Chocolate, Snack Bars & Confectionery (dairy-free, nut-free etc)
Cookies, Biscuits, Scones, Shortbread, Flapjacks, Sweet Tarts
Store Cupboard: Ingredients, Dried Pasta, Sauces and Condiments
Manufactured in a nut free environment
Ready Meals, Sausages, Pies, Pizzas, Fresh Pasta, World Foods
Supermarkets, general retailers, on-line stores
General information sites on all freefrom diets including additives
Key for dedicated manufacturing sites
Protocols for manufacturing free-from products are now very strict and sophisticated so that the risk of contamination, even in a factory handling both freefrom and non-freefrom lines, should be virtually non-existent.
Even so, an increasing number of manufacturers are choosing to create total separation between freefrom and non-freefrom products by manufacturing them on separate, dedicated sites. See below.
However, allergic consumers should not assume that because a product has been manufactured on a dedicated site it will always be totally safe as contamination, especially to packaging, can occur during transport or in store, long after the product has left the factory.
Producers operating from dedicated free-from sites are denoted by one or more of the following codes:

CF = Corn Free
DF = Dairy Free
EF = Egg Free
GF = Gluten Free
NF = Nut Free
SF = Soya Free
WF = Wheat Free
?F = Products made on multiple sites some of which are dedicated free-from. Where the ?F is brown, you can click through to the products allergen chart.
Back to freefrom directories home

Back to FreeFromFoodsMatter home
Top of page