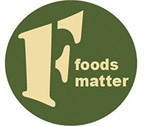 THE resource for food allergy and intolerance.
Hundreds of articles, research and conference reports on every aspect of food allergy and intolerance and the many healthy conditions related to food.
---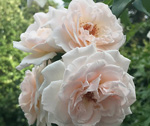 For those who are losing or have lost their site, normal descriptions are not that helpful. Describing something, such as this rose, as  'beautiful', 'colourful' or 'exciting' are all fine and dandy when you can see the image, but if you can't, they tell you nothing. In fact they merely frustrate you as you want to know in what way it was 'beautiful', 'colourful' or 'exciting' and you cannot find out. Read on....
---
A very helpful blog from Allergy Insight on shea nuts in both food and cosmetics and what dangers they do – or do not – present for nut allergics.
---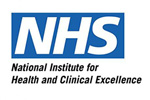 NICE and NHS England have again refused to loosen up prescription guidelines for medical cannabis for those suffering from MS, pain and the rare forms of childhood epilepsy for which it appears to be a very helpful treatment. They are, instead, calling for more research. Surely education in the use of medical cannabis would be a better way? Read on...
---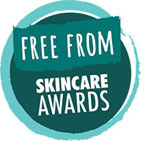 Headed up by Weleda's Skin Food Body Butter, Best FreeFrom Skincare Product 2019, the winners of the 2019 awards were all announced earlier this month. For full details of all the categories see the awards site here; for Alex's blog on the winners and their stories, see here.
---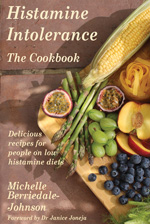 Just out..... The Cookbook
95 mouth-watering low histamine recipes for soup, pasta, fish, meat, vegetables, desserts and cakes – plus – a simple explanation of how histamine works and a comprehensive table of foods that are safe and those to avoid. Written by low histamine recipe expert Michelle Berriedale-Johnson with a forward by Dr Janice Joneja. Buy as an ebook in the US or as a print book in the US; as an ebook in the UK or as a print book in the UK.

---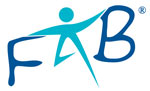 Professor Erik Millstone and Dr. Elisabeth Dawson have forensically detailed serious flaws in the reassurance provided in 2013 by the European Food Safety Authority (EFSA) about the safety of aspartame - more commonly known as Nutrasweet. Their new study points out the EFSA panel discounted the results of every single one of 73 studies that indicated that aspartame could be harmful while treating 84% of studies providing no prima facie evidence of harm as unproblematically reliable. See the FAB Research website here.
---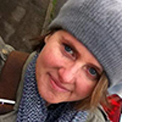 Ruth of What Allergy? has a seriously scary number of potentially fatal food allergies and is also going through Topical Steroid Withdrawal – but that was not going to stop her going to the Love Trails camping festival. Read about her preparations and how it all worked out.
---
The fifth generation wireless network rollout begins this summer and will massively increase our exposure to radio frequency radiation. Repeated studies show that exposure to radio frequency radiation could be causing oxidative stress, carcinogenic, reproductive and neurological effects.
On 27th September in London the BSEM will host a conference to examine the facts and to learn how the adverse effects on health may be reduced – with Dr Erica Mallery-Blythe, Professor Martin Pall, Dr Dimitris Panagopolous, Professor Lennart Hardell, Christian Blank and Dr Peter Ohnsorge.
---

Science is now discovering that mitochondrial dysfunction is implicated in every chronic disease. Yet how much do we really understand of workings of this intricate and delicate organelle, how easily it can be damaged and what we can do to put it right? 
On 24th April 2020 Biolab will present a day of teaching on mitochondrial structure and function, how to test it, its role in chronic disease and how to correct dysfunction.  Dr Sarah Myhill will also be talking about her ground-breaking work on mitochondrial dysfunction in chronic fatigue syndrome.
---