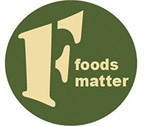 THE resource for food allergy and intolerance.
Hundreds of articles, research and conference reports on every aspect of food allergy and intolerance and the many healthy conditions related to food.
---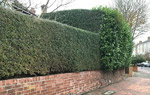 The University of Surrey – specifically Professor Prashant Kumar – have just completed a study to find out whether roadside planting (hedges and/or trees) can reduce road air pollution. And it turns out that hedges in particular are extremely good at reducing pollution. Read on....
---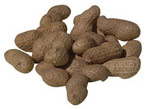 One injection of an antibody treatment let people with severe peanut allergies eat a nut's worth of peanut protein two weeks later, a small, pilot study at Stanford University has shown. The study provides early evidence that the antibody could bea safe, effective and rapid food allergy treatment.
---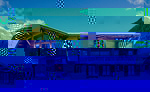 In 2009 Al and Kat set off for the French Alps to run a chalet. Now, ten years later, their skiing 'empire' includes six fully catered chalets, one semi catered chalet and six self catering chalets to which they will deliver delicious ready made food. And all of that food can be freefrom gluten, and milk, and nuts, and soya, and, indeed, anything that you need it to be freefrom! Read on.
---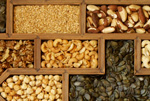 Alex Gazzola looks at the definitions, classifications and regulations which apply to some of the most important food allergens, and finds that in order to avoid confusion, both context and consistency are vital.
---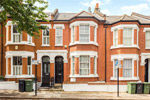 Nicky Greenham was bed-bound with multiple chemical and electromagnetic sensitivities and Chronic Fatigue Syndrome for many years. Gradually, largely through 'cleaning her environment' she has regained her health. On the way she started a national charity, MSC-aware, and is now offering one to one consultations on how to 'clean' your home so that it can support you rather than make you ill.
---
Julie Anne Goode has suffered from multiple allergies since her earliest childhood. But again and again she has been 'rescued' by Dr Jean Monro and the protocols she has set up at Breakspear Medical.
---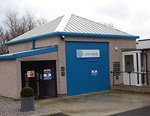 Boosting oxygen levels to brain injured children can deliver dramatic improvements in their conditions. A Breath for Life is the only charity which provides hyperbaric oxygen treatment specifically for children at a price that is affordable. Yet they have to operate out of what is effectively a garage on an industrial estate with no waiting room (visitors have to wait in their cars), a portacabin for loos and no space to offer refreshments. They receive no government funding. Read on.....
---
---

Science is now discovering that mitochondrial dysfunction is implicated in every chronic disease. Yet how much do we really understand of the workings of this intricate and delicate organelle, how easily it can be damaged and what we can do to put it right?  
Biolab present a day of teaching on 24th April 2020 on mitochondrial structure and function, functional testing, the role of mitochondria in chronic disease and how to correct mitochondrial dysfunction. Three highly acclaimed practitioners will be talking about their use of mitochondrial remedies to help in various conditions. This includes Dr Sarah Myhill, who will present her ground-breaking work on the mitochondria in chronic fatigue syndrome and fibromyalgia.
---