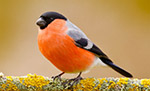 Researchers at the Max Planck Institute for Human Development in Berlin have found that people who listened to recordings of birds singing experienced a significant reduction in anxiety and paranoia whereas recordings of traffic noises, including car engines, sirens, and construction, increased depressive states. Go here for the full report.
---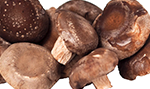 Trehalose intolerance is caused by a deficiency of the enzyme trehalase, which is required to break down the dietary sugar trehalose into glucose in the gut, for absorption. It is found mainly in mushrooms, particularly shiitake and oyster mushrooms, but also seaweed / algae, shellfish, insects, sunflower seeds and yeasts. As an additive, it is sometimes used to prolong the shelf life of dried food — especially in Japan. For more see the Allergy Insight blog here.
---
Michael Mansfield KC is widely known for representing the families in the Grenfell Tower, Lockerbie, Hillsborough, Ballymurphy Massacre and Stephen Lawrence cases. He is now heading up a team of lawyers who are suing the government over their roll out of 5G technology. How come? Read more.
---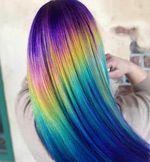 When it comes to haircare products, it is the act of colouring the hair that carries the greatest risk to those with nickel allergy. On his Allergy Insight blog Alex Gazzola runs through some options for those looking for nickel tested or 'nickel safe' hair dye or colouring products.

---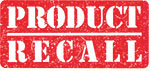 A new research report logging food allergen recalls in the UK from 2016 to 2021 was published on a line few days ago revealing that nearly 60% of food products recalls are allergen related. Read more...
---
The inquest into the death of Celia Marsh in 2017 after eating a Pret a Manger sandwich which contained milk proteins to which she was allergic has raised a number of issues. How strictly can or should the supply chain be controlled? How practical and reliable is allergen testing? Where and when should precautionary allergen labelling be applied? How reliable is vegan labelling for allergics? And the escalating severity of reactions. Read more...
---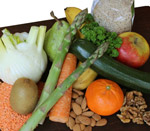 A helpful post on the Allergy Insight blog listing plant and fish food families. If you are allergic to one member of a family there is a greater likelihood that you may react to any food in that family - although you also may not. However, if you are unable to trace the cause of a new reaction, looking at the food family of your main allergen/s may come up with a link.
---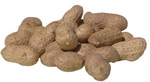 New TRACE study suggests that being sleep deprived increases the chance of a more severe reaction to peanuts. In 2019 the TRACE team had found that both exercise and sleep deprivation significantly reduced the amount of peanut protein needed to trigger a reaction but the 2022 findings suggest that while exercise does reduce the amount of peanut needed to trigger a reaction it does not increase the severity of that reaction.
---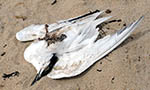 In a newsletter on the Cellphone Task Force site Arthur Firstenberg asks whether the extremely high mortality rate at two Dutch sandwich tern breeding sites and one French one could be related to the doubling of mobile phone masts and antennae in the immediate vicinity of the sites. Other colonies in more isolated locations with very low levels of cell phone usage suffered no deaths at all. See here for the post.
---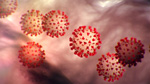 A full day's conference run earlier this year by Biolab and led by Dr Rachel Nicoll, on the emerging condition of Long Covid. Go here for a full report from Michelle Berriedale Johnson
---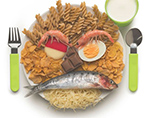 John Scott who suffered for many years from Total Food Intolerance (finally resolved through Helminthic Therapy) has now started a Facebook group for Total Food Intolerance sufferers. As he says, 'thanks to the complete lack of effective treatment options in the medical kit bag and typical dismissal of the condition as psychosomatic by medics, some sort of support group is desperately needed'. For more on Total Food Intolerance follow the links from this blog post. Read more.
---