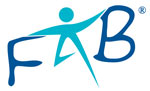 Professor John Stein and Dr Alex Richardson. How what we eat affects our brains and nervous systems – and therefore how we feel, think, and behave; how changing diets really can change minds – because food influences our mental, as well as physical, health and wellbeing; the practical implications of this for health and education professionals, policymakers, and the general public. Book your place here. March 2023

---
In a recent BSACI on line symposium Professor Stephen Holgate called for urgent action to tackle the environmental causes of the global explosion in allergy cases: the loss of biodiversity, pollution, diet and urbanisation. A timely call but the evidence has been there for many years. Read on...
---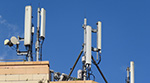 While it is possible to 'recover' from electrosensitivity the fact that you are able to live a relatively normal life does not mean that the sensitivity has gone away. As Michelle Berriedale Johnson discovered to her cost. Read on... February 2023
---
Check out the winners of the FreeFrom Food Easter Awards - Easter Eggs, bunnies, hot cross buns and much more - gluten free, milk free, nut free..... February 2023
---
The action brought by Action Against 5G against the government, led by Michael Mansfield KC, came to court last week. The government are accused of breaching our human rights by rolling out 5G nationwide without our consent and without informing us of any potential risks. Read on. February 2023
---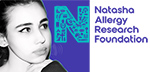 There can be few people in the allergy world who have not have heard of Natasha, the 15 year old daughter of Nadim and Tanya Ednan-Laperouse who died in 2016 after eating a Pret a Manger baguette containing unlabelled sesame seeds to which she was allergic. Indeed, thanks to the tireless work of Tanya and Nadim there are very few people in world outside allergy who have not heard of Natasha. January 2023 Read on....
---
New research funded by the Food Standards Agency looks at the actual costs of living with a food sensitivity both in terms of food and of time lost/spent coping with it - and an estimate of how much people would pay to get rid of that sensitivity. January 2023
---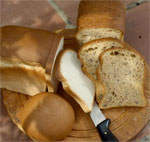 New research suggests that of those with food allergies 5-6% may also have coeliac disease - very similar to the levels seen in those with type 1 diabetes and many other autoimmune conditions. See here for the research report; see here for useful comment in Alex Gazzola's Allergy Insight blog. January 2023
---
Dr Damien Downing at Orthomolecular.org suggests that the most effective and safest thing you can do if your child contracts Step A is to dose them with Vitamin C. Even better, give them Vitamin D3, magnesium and zinc along with the Vitamin C. For his thinking and the dosages that he suggests, log into orthomolecular.org here. January 2023
---
Research by Dr Hazel Gowland and Dr Michael Walker covering allergy related cases in the UK courts between Jan 2014 and Feb 2020 show that successful prosecutions resulted in improved allergen control and tightening of allergen related legislation, especially in food service. 28th December 2022
---

Interested readers will remember that in July Biolab, the nutritional and environmental testing laboratory, went into administration after a falling out with the Care Quality Commission over what they had hoped would be only a temporary suspension. However, Viva Health have now taken over Biolab's role and can offer a full complement of nutritional and environmental related testing services. Mark Howard of Biolab is now a member of Viva Health Labs staff. Unfortunately, because of the nature of the falling out with the CQC they are not allowed to use the Biolab name. 20 December 22
---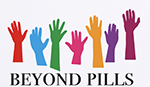 The Beyond Pills Campaign has been launched to raise awareness of the cost (both financial and to patients' health) of the over prescription of drugs and the alternatives that 'social prescribing' offers. 16 December 22
---
Highly processed foods meet the same criteria as tobacco for addiction, and labeling them as such might benefit public health, according to a new study that proposes a set of criteria to assess the addictive potential of some processed foods. 25 November 22 Read more...
---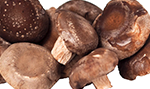 Trehalose intolerance is caused by a deficiency of the enzyme trehalase, which is required to break down the dietary sugar trehalose into glucose in the gut, for absorption. It is found mainly in mushrooms, particularly shiitake and oyster mushrooms, but also seaweed / algae, shellfish, insects, sunflower seeds and yeasts. As an additive, it is sometimes used to prolong the shelf life of dried food — especially in Japan. 5 setptember 22 For more see the Allergy Insight blog here.
---
---
The inquest into the death of Celia Marsh in 2017 after eating a Pret a Manger sandwich which contained milk proteins to which she was allergic has raised a number of issues. How strictly can or should the supply chain be controlled? How practical and reliable is allergen testing? Where and when should precautionary allergen labelling be applied? How reliable is vegan labelling for allergics? And the escalating severity of reactions. 19 September 22 Read more...
---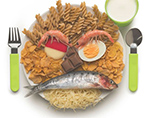 John Scott who suffered for many years from Total Food Intolerance (finally resolved through Helminthic Therapy) has now started a Facebook group for Total Food Intolerance sufferers. As he says, 'thanks to the complete lack of effective treatment options in the medical kit bag and typical dismissal of the condition as psychosomatic by medics, some sort of support group is desperately needed'. For more on Total Food Intolerance follow the links from this blog post. Read more.
---