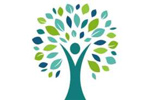 A three day on line conference featuring expert medical speakers from around the world.
Day 1. Whole person health - food on prescription. Five medical doctors provide insight into why they prefer an integrative approach. 
Day 2. Medicinal plants used in Africa where around 80% of healthcare is traditional alternative medicine and is endorsed by the World Health Organization.
Day 3. Child, teen, and young adult mental health. Trauma informed therapists, doctors and researchers, discuss emotional, dietary, and lifestyle interventions, and their roles in treating anxiety and depression. For more details and to book in..
---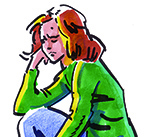 This week is Severe ME Awareness Day – a condition that SO badly needs attention focused on it as it is so little understood. Most people have heard of ME, a horribly debilitating condition but one from which sufferers usually manage to recover. However around 25% of ME sufferers do not get better – they just get worse and very occasionally, they die. Read more. August 2022
---
I was horrified the other day to go to the Biolab site in search of some information about a past conference to be met with an announcement to the effect that Biolab had gone into administration. Read more. August 2022
---
A comprehensive national assessment of paediatric allergy services found that there has been a fourfold increase in paediatric allergy clinics and an approximately sevenfold increase in new patient appointment numbers in the United Kingdom over the past 15 years. Most services are small, with significant regional variation in availability of specific services such as allergen immunotherapy. August 2022
---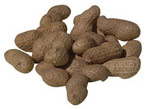 New research from British Columbia confirms yet again that the earlier you start peanut immunotherapy the safer and more effective it is. This makes complete sense in the context of the new thinking about peanut allergy which emerged after Professor Gideon Lack's LEAP trials eight years ago.
---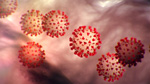 A full day's conference run earlier this year by Biolab and led by Dr Rachel Nicoll, on the emerging condition of Long Covid. Go here for a full report from Michelle Berriedale Johnson
---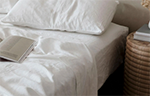 Spool down this blog post for an interesting letter in a Weston A Price newsletter suggesting that linen sheets can block radio frequencies.

---
The FreeFromSkincare Awards are the only UK awards dedicated to cosmetics, skincare and haircare products that exclude some of the allergens, fragrances and other ingredients sometimes associated with skin and health issues, ethical and environmental concerns. The 2022 winners have been announced with SenSpa's Relaxing Talc Free Body Powder crowned as overall winner. See here for full details and comments on all the winners.
---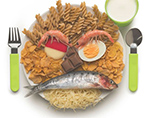 John Scott who suffered for many years from Total Food Intolerance (finally resolved through Helminthic Therapy) has now started a Facebook group for Total Food Intolerance sufferers. As he says, 'thanks to the complete lack of effective treatment options in the medical kit bag and typical dismissal of the condition as psychosomatic by medics, some sort of support group is desperately needed'. For more on Total Food Intolerance follow the links from this blog post. Read more.
---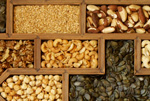 An alert that came via Micki Rose's Pure Health Clinic mailing and highlighting research published last October in the International Journal of Food Sciences and Nutrition. This shows that, drawing figures from the UK's Composition of Foods Tables (1940, 1991 and 2019) there has been a massive drop over the last 80 years in the mineral content of many of the fruits and vegetables that we consume in pursuit of a healthy die. See here for a detailed report.
---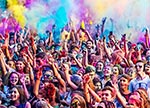 A really helpful post on the Natasha Allergy Research Foundation site put together by allergy mum Cathy Ranson with her son Alex and his mate Jono, both of whom have food allergies. It gives you a whole load of really helpful tips about what sort of food to take, what is safe and what needs to be avoided on site, carrying medication, making sure your mates know about your allergies etc. Read on.
---