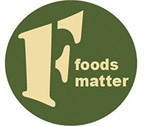 THE resource for food allergy and intolerance.
Hundreds of articles, research and conference reports on every aspect of food allergy and intolerance and the many healthy conditions related to food.
---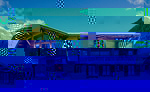 In 2009 Al and Kat set off for the French Alps to run a chalet. Now, ten years later, their skiing 'empire' includes six fully catered chalets, one semi catered chalet and six self catering chalets to which they will deliver delicious ready made food. And all of that food can be freefrom gluten, and milk, and nuts, and soya, and, indeed, anything that you need it to be freefrom! Read on.
---
A full day's conference on the possible dangers of the mass roll out of 5G. Presentations from Dr Erica Mallery-Blythe, Professor Martin Pall, Dr Dimitris Panagopolous, Professor Lennart Hardell, Christian Blank and Dr Peter Ohnsorge on what the risks are, the science/research behind them, how to protect oneself, how electromagnetic sensitivity can be managed and what can be done about those risks.
---
Are insects worse than peanuts?….. A few weeks ago we received an email from a clinical psychologist in Australia whose daughter is anaphylactic to bees and other unidentified insects and is struggling with anxiety. We are all so focused on food allergy that we forget that there are other allergens out there which have nothing to do with food but which are equally dangerous – and actually even less within our ability to control. Read on.....
---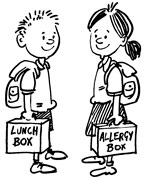 For parents of food allergy children mealtimes can be a daily problem.  But a dose of expert knowledge can go a long way. Assistant Psychologist Lucy Spicer and Paediatric Dietitian Rebecca Brocklehurst, from the Children's Allergy  Service, Evelina London Children's Hospital, offer their suggestions.
---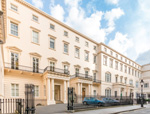 A free conference on December 12th, held by the Royal Society, will bring together leading experts to discuss the future of food sources and the human diet in decades to come. The conference will focus on the sustainability and health benefits of plant-based foods, and the application of synthetic biology in food production. The UK's current standing in terms of food research, technical challenges, changing consumer preferences and public perception, safety and ethical issues, and the regulation of genome edited products will also be explored.
---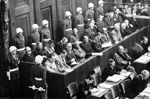 The telecoms industry may claim that that 5G (and indeed 2G, 3G and 4G) are purely technology but a huge body of research now exists showing that mobile telephony has significant effects on the health of humans, animals and the environment. So, far from being 'just a technological development', the roll out of 5G should be recognised for what it is: a massive medical experiment in which we are all involved whether we wish to be or not. And as such it should abide by the provisions of the Nuremberg Code on medical ethics. Read on.....
---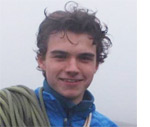 Ten days ago the results of the inquest into the death of Owen Carey from eating chicken which had been marinated in buttermilk were all over the front pages – and totally right that they should have been. Indeed the only tiny glimmer of a silver lining to yet another death from anaphylaxis to a food is that such deaths are now always front page news. And this  means that hundreds of thousands of people who knew nothing about allergy come to have at least some understanding about how serious the condition really is. Read on...
---
---

Science is now discovering that mitochondrial dysfunction is implicated in every chronic disease. Yet how much do we really understand of the workings of this intricate and delicate organelle, how easily it can be damaged and what we can do to put it right?  
Biolab present a day of teaching on mitochondrial structure and function, functional testing, the role of mitochondria in chronic disease and how to correct mitochondrial dysfunction. Three highly acclaimed practitioners will be talking about their use of mitochondrial remedies to help in various conditions. This includes Dr Sarah Myhill, who will present her ground-breaking work on the mitochondria in chronic fatigue syndrome and fibromyalgia.
---