Food allergy and intolerance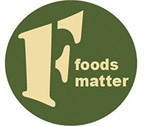 This is the biggest section of the FoodsMatter site and covers food allergy and intolerance - any reaction to a food, be it immediate and life-threatening or delayed and hugely distressing, but not life threatening.
For 'freefrom' foods - dairy-free, gluten-free, egg-free, nut-free, soya-free etc please check in to our food pages and to our food shops.
If you click on the links below you will go to the section of the site which addresses that specific allergy or intolerance with articles, research reports, Q & As and personal stories. If you wish to comment on any of the articles please email us.
NB Information on this site is not a substitute for medical advice and no liability can be assumed for its use.