Coeliac disease and digestive disorders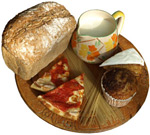 This section of the Foodsmatter site looks at coeliac (celiac) disease and other food-related digestive disorders.
For gluten-free and other freefrom foods, please check in to our food pages.
If you click on the links below you will go to the section of the site which addresses that specific area with articles, research reports, Q & As and personal stories. If you wish to comment on any of the articles please email us.
---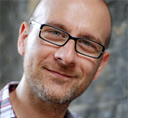 Excellent post on Alex Gazzola's Allergy Insight blog on whether (or not) coeliacs should be worried by the possibility of gluten appearing in their face or hair care products and how, if it does, it should be labelled.
---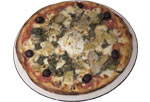 Sue takes revenge for all those times when she has only been able to have a baked potato or a fruit salad while her partner tucked into gluten-laden deliciousness.
---
Sue is surprised and delighted by an unusual display of indignation and solidarity on behalf of her dining companions when the restaurant in which they are eating fails to provide her with a gluten-free equivalent to their tasty sourdough...
---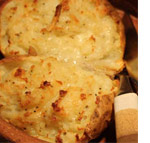 'I come from a household where the jacket-potato had the status of a super star. Not the sweaty, microwave-potato you get in places where there's nothing for coeliacs to eat, but the oven-baked, made-at-home variety, skin dark and crisp, inside velvety and golden with butter.' Read on....
---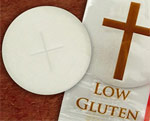 The eucharistic host is a key sacrament for most Christian religions. But, as Alex reports, what it is made of is not as simple as it seems – and is causing deep distress to many coeliacs and food sensitives.
---
• Articles and research on the causes of coeliac disease
• Articles and research reports on the management of coeliac disease
• Articles and research on gluten intolerance
• Articles and research on wheat allergy

• Gluten-free foods and hundreds of gluten-free recipes
• For winners of the 2015 FreeFrom (gluten-free) Food Awards click here!
• Coeliac/gluten-free cook books, recipe blogs & more general coeliac related blogs
• Articles and research on other digestive conditions
---
Information on this site is not a substitute for medical advice and no liability can be assumed for its use.
If you experience any problems with this website, please contact the webmaster.
If you found this article interesting, you will find many more general articles and research reports on coeliac disease here, and lots of information on the management of coeliac disease here.
You can also find articles and research reports on gluten intolerance here and articles on a wide range of other digestive conditions here.
For hundreds of gluten free foods see our freefrom food section here, and for nearly 800 gluten-free recipes see here.
And if you would like to get our FREE fortnightly e-newsletter with new products, recipes, articles and all the latest news from the allergy and freefrom world, just sign up here.