Alikats - amazing 'freefrom' skiing in the French Alps.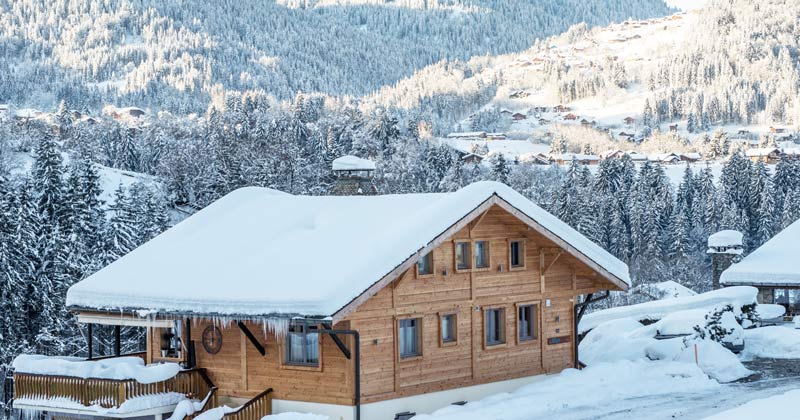 Back in 2013, Ruth of What Allergy?, who has anaphylactic allergies to peanuts, milk and celery, and severe intolerances to wheat, soya, tomatoes and some herbs, spent a week at the Alikat's chalet in Morzine. Thanks to Chef Kat, she had a ball – and you can read about her trip here.
Since 2013 Alikats has grown and multiplied from one chalet to seven and Chef Kat has really refined her 'freefrom' cooking. She tells us how it has all developed. And if you want to try a few of her recipes, check in here.
---
Since Ruth visited us in 2013 AliKats has been steadily expanding and now we are going into winter 2017/18 with 4 catered and 3 self-catered chalets.  
When we started with our first chalet, La Ferme a Jules, I did pretty much all of the cooking myself so it was fairly simple to keep tight control ensure that everything was prepared really carefully. Creating delicious and innovative food has always been central to what we wanted to do so it was incredibly important to me that expanding the business should not result in a compromise in the quality of our food.
Catering for food sensitive guests
And of course, maintaining the highest standards was particularly crucial if we wanted to cater for food allergic guests. It was control at this level that I was worried about relinquishing when we expanded to the point where I could no longer prepare all the food myself. So training our chefs has become a vital part of my work.
Michelle's Allergy Catering Manual forms an integral part of the chefs' training and I have found it invaluable in communicating best practice in a professional kitchen and ensuring that sensible and safe processes are in place. 
Once we are sure of our processes then we are free to experiment and come up with ever more creative allergen-free alternatives to the core menu. I have to say that one of the most fun bits of each season's preparations is bouncing around ideas for new freefrom dishes with the talented chefs I recruit each year.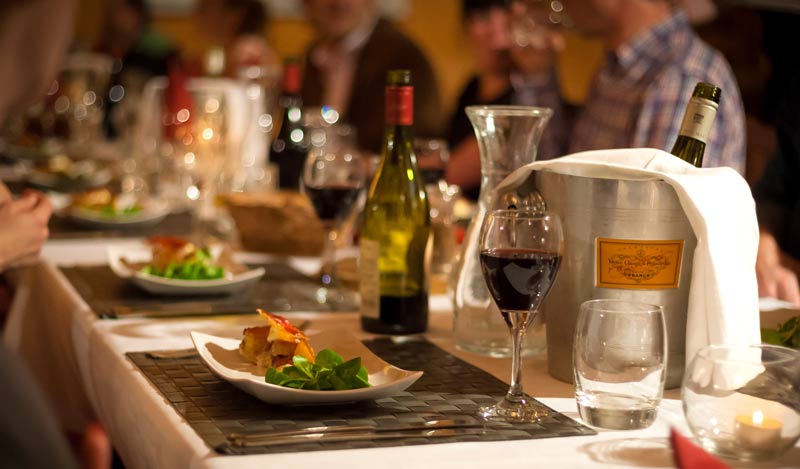 Last year we decided to build a centralized prep kitchen where two professional chefs would work under my supervision to prepare the foundations of the meals for our catered chalets en masse and then deliver them to each chalet on a daily basis. The chalet chefs would then do the last minute cooking and plate up each dish.
The genesis of this idea was the realisation that it was very inefficient to have different chefs in different chalets each preparing a single portion of a gluten or dairy free version of the evening meal. By centralizing the prep we were able to benefit from economies of scale and invest the time we had saved into creating more fun, complex and exciting menus.
Great new ingredients – and far greater awareness
The other massive change over the past 4 years is the sheer volume of ingredients and information we can access with which to create allergen-free food. The 'clean eating' trend may be a bit contentious but it has resulted in a lot of innovative new recipes being available online.  How amazing is it, for example,  that you can make meringues out of chick pea water!
The increased awareness of food allergies has also meant that every year we have more and more guests on restricted diets of some sort and this has really affected how we think about and plan menus for the chalets.  So, unless they are completely fundamental to the dish, we will usually eliminate both gluten and dairy from our recipes – really not hard to do with the ready availability of alternative products such as coconut oil, plant milks and brilliant gluten free flour blends. Our aim is always to ensure that the food that we offer guests on restricted diets is just as delicious and interesting as the main menu – if not more so!
Glowing Tripadvisor reviews and the fact that we have won the Source Award for Favourite Food in Morzine for the past three seasons suggest that we are getting something right! They are also great motivators to find new ways to wow our guests, regardless of their dietary requirements!
(And after dinner...... the hot tub overlooking the mountains....)
If you are interested in sampling Chef Kat's delicious allergen free foods, just contact Alikats at alikats.eu. But don't delay..... Their chalets book up fast!
September 2017
For more articles on travelling with allergies and intolerances see here.