Hyperactive Children's Support Group – book offer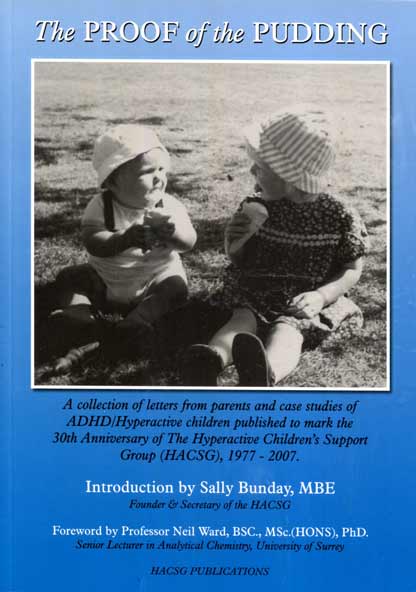 The Hyperactive Children's Support Group has provided, for over 30 years and under the most difficult circumstances, the most wonderful support and advice for thousands of families trying to deal with hyperactive children.
This book is not only a tribute to their work, but an inspirition to a new generation of parents facing the same problems and seeking an alternative, through diet, to drug based treatment.
The group is making this wonderful offer of a copy of the Proof of the Pudding in return for a book of six 1st class stamps.
Please send your book of stamps, with your name and address to:
Proof of the Pudding Book Offer
HACSG
71 Whyke Lane
Chichester
PO19 7PD
Click here for more articles on treatments for ADHD
Click here for more articles on infant and child health