Please click on the links below to read our articles. If you are interested in research findings, click here for links to research reports.
For links to freefrom food products click here.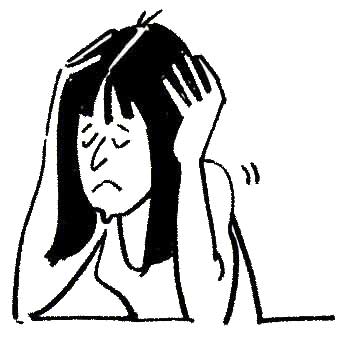 Articles in this section cover depression. Please read the thumbnails below and click on the title to open the article.
Is depression a result of inflammation caused by the body's immune system? Interesting article in the Guardian. January 2014
The role of toxic mold in triggering psychiatric symptoms – by integrative psychiatrist Dr. Mary Ackerley. A shortened transcript of a recent talk she gave to a group of physicians and researchers. April 2014
Environmental approached to depression – Dr Albert Robbins, courtesy of Latitudes. December 12/11
Practicing positive activities to alleviate depression– Courtesy of Latitudes. The psychological effect of suffering from an allergy or a food related illness is often overlooked but can add significantly to the suffering of the individual. This low cost approach could be very appealing. July 2011
The Vitamin D Council offers comprehensive information on the role of vitamin D deficiency in depression including a large collection of research reports.
Dirt, Disease, and Depression: the hygiene hypothesis clears up a diametric difficulty. An interesting blog article suggesting major depressive disorder (MDD) is not a mental illness at all—that is, one resulting from an unbalanced brain—but is in fact a mental symptom of a dysregulated immune system and might therefore be successfully treatedby helminthic or worm therapy. For further comment.
Diet and Depression: an examination of evidence on how diet, lifestyle and environment influence mood and behaviour and suggested treatments – Martina Watts 2007
Research Reports
Psychobiotics and the Manipulation of Bacteria–Gut–Brain Signals
November 2016

Great review article about the influence of probiotics and prebiotics on brain function, emotion and thinking. Probiotics (beneficial gut-bacteria) and prebiotics (which feed the bacteria) are being increasingly investigated regarding their role in allergy prevention and treatment. It is interesting to note that there is also increasing evidence that these friendly bacteria are involved in brain function and mental health. This article reviews both animal and human research which suggests that manipulating gut bacteria, to increase the number and activity of beneficial bacteria, improves cognitive function and mood. Pro-biotics appear to achieve similar results to some anti-depressants for example, in terms of improving mood and reducing anxiety. The potential for using such supplements for treating mental health conditions is immense.

Gut bacteria regulate happiness 06/12

Treating vitamin D deficiency may improve depression symptoms 06/12

The Vitamin D Council offers comprehensive information on the role of vitamin D deficiency in depression including a large collection of research reports.

Digestive problems in early life may increase risk for depression
05/11

Bright light treatment helps elderly patientswith non-seasonal major depressive disorder
01/11

Transfats lead to a greater risk of depression
01/11

Does dirt make us happier? And could night lights or a TV screen on while you sleep cause depression?– 12/10

People who eat processed foods are more likely to suffer from depression
03/10 & 6/10

Seasonal allergies (hay fever and pollen allergies) may worsen symptoms of depression
05/10

Placebos work as well as anti-depressant drugs for mild depression
01/10

Meditation helps depression
04/10

Chinese medicine for depression – an encouraging study
12/09

Exercise can help anxiety and mild depression
11/09

Pesticide exposure may link to depression
(06/09)

Help with SAD
(02/09)

Children with milder depression may get little help from antidepressant drugs
01/09

Fears for future of the human race - stay away from anti-depressants
(12/08)

St John's Wort works as well as drugs for depression – with far fewer side-effects
12/08

MRI reveals relationship between depression and pain
(11/08)

Non-invasive treatment for depression - clinical trials of transcranial magnetic stimulation
(10/08)

Discovery of mechanism for postpartum depression in mice may lead to better treatments
(07/08)

Researchers may be a step closer to creating a lab test to detect depression
(03/08) JS

In teenage depression, switching medications combined with talk therapy works better than simply changing medications
(02/08) JS

Folic acid and depression
(01/08) via JS

Could depression have some long term benefits for individuals and humans as a species?
(01/08) JS

Rhodiola rosea roots and rhizomes may help patients with mild to moderate depression
(12/07) JS

Low dose of marijuana's key chemical may ease depression, but high doses increase it
(10/07) JS

Depression linked to abnormal emotional brain circuits
(08/07) JS

Study of brain blood flow may lead to improved depression treatment
(08/07) JS

Dirt may ease depression – a common soil bacterium can produce the same uplifting effects as anti-depressant drugs
(07/07)

Adrenal Burnout Syndrome
(06/07)

Guidance on diet and depression
(06/07)

Breastfeeding and good fats can help post natal depression
(09/05/07)

Depression and the internet
(05/07) JS

Depression's roots are found in brain chemistry
(04/07) JS

Transcranial Magnetic Stimulation (TMS) may improve mood
(02/07)

Two ancient Eastern systems - Ayurvedic medicine and Buddhist philosophy - combat depression

Could chlorpyrifos cause depression?
(04/06)


First Published in April 2006

NB Information on this site is not a substitute for medical advice and no liability can be assumed for its use.