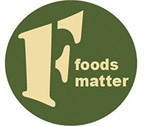 THE resource for food allergy and intolerance.
Hundreds of articles, research and conference reports on every aspect of food allergy and intolerance and the many healthy conditions related to food.
April 2022. The Foods Matter site will be undergoing a major refresh over the next few months including the addition of significant amounts of new material. Please check back regularly to see what is new.
---
It is with great sadness that we have to report the death on January 20th of Pat Schooling, the Director and moving spirit behind Action Against Allergy, the first allergy support charity to be established in the UK. Pat had been its director since 1990. See here for a tribute to her and her work for the charity.....
---
You might well have thought that COVID concerns had taken over all branches of government activity – but not so. The Food Standards Agency has not been distracted from its Food Hypersensitivity work: in the areas of Precautionary Allergen Labelling, a food allergy safety scheme, the implementation of Natasha's Law and a new Food Allergic Reaction Reporting Mechanism. See here for a detailed report.
---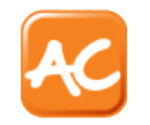 A reasonable concern for anyone with allergies. The Anaphylaxis Campaign has put together a helpful page with links to all relevant information and a series of FAQs covering most of the concerns that allergic people might have.

---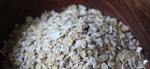 If a 'freefrom' manufacturer uses gluten free oats in an otherwise allergen-free product they are not able to promote it as 'major/top 14 allergen free' as the regulations say that they have to highlight the oats as an allergen – even though oats are not a major allergen and their oats do not contain gluten! Or else they have to ignore the regulations and risk being called out and possibly even having to recall a product which threatens no one. How has this come about? Read on...
---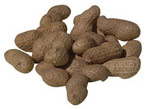 A new trial has demonstrated that peanut oral immunotherapy is still effective after one year of maintenance in children from 7 months to 6 years old – while Aimmune Therapies PALFORZIA oral immunotherapy drug has now received approval for use across Europe. Read more.
---
Ever since 1970 when the Nobel Laureate Linus Pauling claimed that gram dose vitamin C supplementation could prevent and alleviate the common cold, the argument has rumbled on – how effective can vitamin C supplementation be for respiratory infections both mild (such as the common cold) or more acute (pneumonia and, maybe, COVID19). A new campaign wants the government to take this cheap, easy to administer supplement seriously, especially for those vulnerable populations who are most likely to be Vitamin C deficient. Read on.
---
Cressida has just published this excellent interview she did with Lindiwe Lewis and Daniel Kelly on her linked ages. Understanding allergy from the inside out is so important, so Lindi's and Dan's comments are massively helpful.
---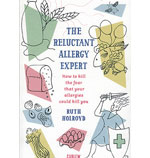 Ruth Holroyd says that she has now lost count of how many times she has had anaphylactic reactions but on over 30 occasions she has been close to or actually has administered adrenaline, on 10 occasions she has been hospitalised and in the last couple of years she has had two near death experiences. Who better to guide you through living with the threat of anaphylaxis?
---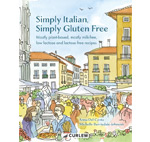 Ninety classic Italian recipes from Italian food guru, Anna del Conte – but, thanks to discreet amendments by freefrom expert, Michelle Berriedale-Johnson – all are gluten free and most either are, or can be, milk free. Soups, pasta dishes, rice and pulse dishes vegetable dishes, salads and desserts including Smoked salmon and pesto sauce for seaweed spaghetti….  Risotto with asparagus…. Plums in wine syrup with rosemary…. Available from Amazon.
---