MI is a preservative which has caused an epidemic of allergic disease worldwide. Used in cosmetics, household detergents and paints, MI is a powerful sensitizer to which up to 10% of people with eczema and 1.5% of the population may react, often severely. Alex Gazzola tells you everything you need to know about allergy to MI, covering testing and diagnosis, safe cosmetics, safe household products, tips on avoiding exposure, treating and managing reactions, and looking after your physical and psychological wellbeing. For a review go here or to buy the book go here.
---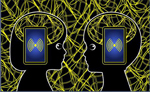 An excellent, fully illustrated primer on electrosensitivity by Canadian Electromagnetic Radiation Specialist, Lucy Sandford. What it is, what it does to the body, her own story, a history of ES, how to manage it and how to protect yourself and your family.
---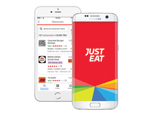 Thanks to Panorama's sleuths it has been revealed that many of the meals delivered via Just Eat, the biggest of the on line food delivery apps, come from outlets with zero knowledge of what a food allergen might be, let alone which food allergens may be in the food that they serve. Well, no surprises there then… Read on... Also see the new edition of Michelle Berriedale-Johnson's Allergy Catering Manual which came out i paperback last week,
---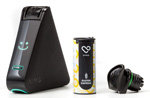 Alex Gazzola takes a look – and, despite the enthusiasm of some its new users, is not entirely convinced.
---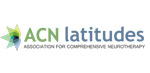 You don't have to feel like your tic disorder controls your life—become empowered and take control! Join Sheila Rogers DeMare of Latitudes and more than 20 other experts, for a free on line event starting January 16: How to Identify a Tic Disorder, Manage It Naturally, and Boost Your Confidence in Society. 
---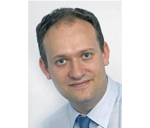 At the FreeFrom seminars, at this years' Food Matters Live event, paediatric allergist, Dr Adam Fox and paediatric allergy dietition, Julia Marriott gave a fascinating overview of how the management of food allergy, especially among children, has developed over the last 10 years.
---
Another excellent post on the Allergy Insights site, this time on the frequent mislabelling of spelt and the danger that poses for coeliacs and gluten intolerants. (Image courtesy of Hodmedods.)
---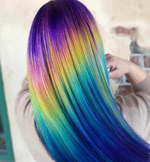 Following his recent article on sulfite / sulphite sensitivity, Alex Gazzola is now looking at the sulfites used in hair dye or colouring products. We have written about PPD-free hair dyes before (PPD is a serious allergen in this context, with the potential to cause extreme reactions) - but finding sulfite free dyes may be harder as very few brands make 'sulfite free' claims, instead preferring 'PPD free' and / or 'ammonia free' statements instead.
---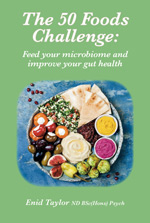 Enid Taylor is a director of the Taymount, specialists in gut flora transplants. Her 50 Foods Challenge is designed to help our beleaguered microbiomes. 'A healthy microbiome is crucial to a healthy immune system. To keep the gut healthy, we need to feed it. The 50 Foods Challenge offers a fun way to ensure that your microbiota are getting the variety of foods they need to keep them diverse and well-balanced.' Includes background information on the trillions of good bacteria, viruses and fungi, that live in our gut, diet plans and ways to help fussy eaters.'
---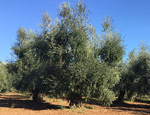 'I am very confused about oils.' writes a reader of Dr Joneja's Beginner's Guide 'There are so many food lists out there, often contradictory. Is olive oil out? I'm assuming avocado oil is out since avocados are out. What oil should I use?' Dr Joneja elucidates here. And then explains why, contrary to common myth, using copper saucepans, or not, is irrelevant as far as histamine levels are concerned.
---