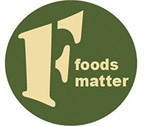 THE resource for food allergy and intolerance.
Hundreds of articles, research and conference reports on every aspect of food allergy and intolerance and the many healthy conditions related to food.
---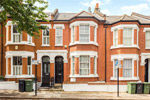 Nicky Greenham was bed-bound with multiple chemical and electromagnetic sensitivities and Chronic Fatigue Syndrome for many years. Gradually, largely through 'cleaning her environment' she has regained her health. On the way she started a national charity, MSC-aware, and is now offering one to one consultations on how to 'clean' your home so that it can support you rather than make you ill.
---
Julie Anne Goode has suffered from multiple allergies since her earliest childhood. But again and again she has been 'rescued' by Dr Jean Monro and the protocols she has set up at Breakspear Medical.
---
Omalizumab (sometimes sold under the trade name Xolair) is a medication which is primarily used to control severe allergic asthma. It is designed to reduce sensitivity to allergens. It is also (although less commonly) used for the treatment of chronic spontaneous urticaria. However, over recent years, research studies have suggested it may also be effective in reducing reactions to food allergens and enhancing response to immunotherapy. This recent study, published in the Journal of Allergy and Clinical Immunology: In Practice, found that food allergy threshold increased in patients treated with Omalizumab (Fiocchi et al., 2019).
---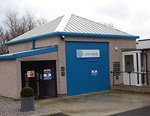 Boosting oxygen levels to brain injured children can deliver dramatic improvements in their conditions. A Breath for Life is the only charity which provides hyperbaric oxygen treatment specifically for children at a price that is affordable. Yet they have to operate out of what is effectively a garage on an industrial estate with no waiting room (visitors have to wait in their cars), a portacabin for loos and no space to offer refreshments. They receive no government funding. Read on.....
---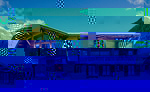 In 2009 Al and Kat set off for the French Alps to run a chalet. Now, ten years later, their skiing 'empire' includes six fully catered chalets, one semi catered chalet and six self catering chalets to which they will deliver delicious ready made food. And all of that food can be freefrom gluten, and milk, and nuts, and soya, and, indeed, anything that you need it to be freefrom! Read on.
---
A full day's BSEM conference on the possible dangers of the mass roll out of 5G. Presentations from Dr Erica Mallery-Blythe, Professor Martin Pall, Dr Dimitris Panagopolous, Professor Lennart Hardell, Christian Blank and Dr Peter Ohnsorge on what the risks are, the science/research behind them, how to protect oneself, how electromagnetic sensitivity can be managed and what can be done about those risks. Read on...
See also this article in the Scientific American.
---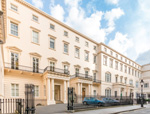 A free conference on December 12th, held by the Royal Society, will bring together leading experts to discuss the future of food sources and the human diet in decades to come. The conference will focus on the sustainability and health benefits of plant-based foods, and the application of synthetic biology in food production. The UK's current standing in terms of food research, technical challenges, changing consumer preferences and public perception, safety and ethical issues, and the regulation of genome edited products will also be explored.
---
---

Science is now discovering that mitochondrial dysfunction is implicated in every chronic disease. Yet how much do we really understand of the workings of this intricate and delicate organelle, how easily it can be damaged and what we can do to put it right?  
Biolab present a day of teaching on mitochondrial structure and function, functional testing, the role of mitochondria in chronic disease and how to correct mitochondrial dysfunction. Three highly acclaimed practitioners will be talking about their use of mitochondrial remedies to help in various conditions. This includes Dr Sarah Myhill, who will present her ground-breaking work on the mitochondria in chronic fatigue syndrome and fibromyalgia.
---