Poor nutrition in the womb can affect offspring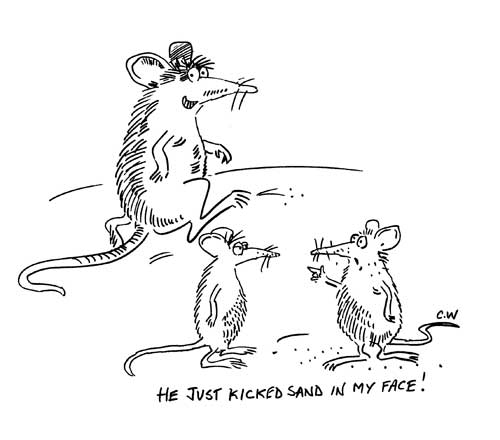 Research on rats at the University of Utah has shown that rat foetuses receiving poor nutrition in the womb become genetically primed to be born into an environment lacking proper nutrition. As a result of this genetic adaptation, the rats were likely to grow to smaller sizes than their normal counterparts. At the same time, they were also at higher risk of a host of health problems throughout their lives, such as diabetes, growth retardation, cardiovascular disease, obesity, and neurodevelopmental delays, among others. Although the study involved rats, the genes and cellular mechanisms involved are the same as those in humans.

The scientists made this discovery through experimenting on two groups of rats. The first group was normal. The second group had the delivery of nutrients from their mothers' placentas restricted in a way that is equivalent to preeclampsia. The rats were examined right after birth and again at 21 days (21 days is essentially a preadolescent rat) to measure the amount of a protein, called IGF-1, that promotes normal development and growth in rats and humans. They found that the lack of nutrients caused the gene responsible for IGF-1 to significantly reduce the amount of IGF-1 produced in the body before and after birth.
Qi Fu, Xing Yu et al. Epigenetics: intrauterine growth retardation (IUGR) modifies the histone code along the rat hepatic IGF-1 gene. FASEB J., DOI: 10.1096/fj.08-124768

Read more
Click here for LINKS to manufacturers of nutrition and food supplements.
06/09