Updates on new supplements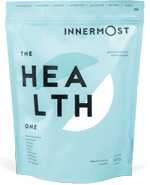 28th September 2016
Innermost makes a range of lactose, gluten & soy-free and vegetarian superfood protein blends and superfood infused boosters, with the HEALTH blend and booster being vegan. Available online, prices start at £3 for a 40g sample.

---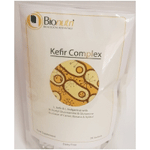 8th September 2016
Bionutri makes a dairy-free Kefir Complex suitable for people from age 5 upwards. The powder comes in daily-dose sachets of two different live organisms, Kefir and Bulgaricus in a base of carrot, banana and xylitol with N-acetyl glucosamine and Glutamine (from shellfish). Available from various healthfood shops nationwide.

---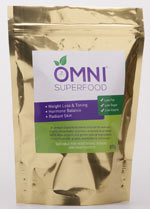 5th August 2016
Gluten free and vegan, OMNI Superfood can be blended into smoothies for a nutritious shake - suitable for raw foodies too - OMNI Superfood comes in specifically tailored two varieties - for Women & for Men - and is availble online costing between £20-£59 for 1 week - 4 weeks' supply.
---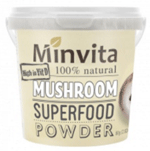 14th July 2016
Minvita's vegan-friendly, natural and organic Mushroom Superfood Powder is high in Vitamin D2, and provides, antioxidants, riboflavin, niacin, and copper available online priced £29.99 for 80g
---
28th October 2015
Essential Nutrition have two interesting products: Vanilla Whey, a sugar and gluten free hydrolyzed whey protein isolate with bioactive collagen, a source of essential branched-chain amino acids; and Sweetlift Cook, a culinary sweetener derived from natural sources made for cooking and baking. Available online, prices vary.
---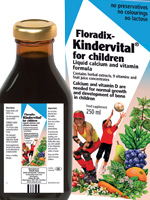 16th September 2015
Floradix have just brought out a gluten, lactose and nut free liquid formula Kindervital for Children with 9 essential vitamins for children, herbal extracts for a healthy digestion and calcium for healthy bones. Avaiable in 250ml or 500ml bottles, costing approximately £9.39 or £15.29 from Amazon, Boots, Holland & Barrett and other health food stores.
---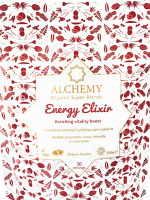 15th September 2015
Alchemy Organic Super Blends brings the combined qualities of nature's most nutrient rich plants in 4 convenient blends. Vegan plant protein and superfoods are expertly blended by our nutritionist to help common health needs: energy, nutrient boost, sport's recovery and anti ageing support. Available online, quote FREEFROM20 for a special 20% off their 300g packs.
---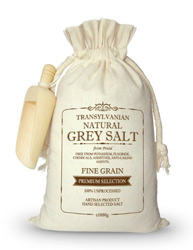 27th June 2015
Transylvanian Natural Grey Salt, from the Transylvanian Salt Mine at Praid, which is world famous for its salt water spa and underground salt treatment. The open-air swimming pool filled with salt-loaded water from the mine is a very helpful treatment for rheumatism and skin conditions. The beneficial effect of the salt bath may be felt on the whole body, healing, calming, physically and psychically relaxing, it has powerful antiseptic and sterilizing properties. The gigantic salt halls are 120m below the Earth's surface, and have 2500-3000 visitors daily. The underground treatment is based on breathing in the air in the salt mine, being very beneficial for respiratory diseases, such as asthma, bronchitis, allergies and skin problems. Encouraged by the success of this treatment, the family company have created salt cabins and a home salt therapy device which mimic the underground salt microclimates, as well as salt products for consumption, bathing, sleeping etc. The rock salt is rich in magnesium, calcium, iron, and is free from potassium, iodine, bromide, chemicals and anti caking agents.
The range:
- Transylvanian natural grey for cooking
- Special Superior Gourmet Salts made by us with unique method from salt water spring water
- Bath Salts with Essential Oils from our therapeutic salt
- Herbal Bath Salts using old herbal recipes for different conditions (eczema and skin problems, rheumatism and joint inflammation, kidney, gynecological, immune system, respiratory system etc.)
- Salt & Aromatherapy shower head with salt pastilles (invented by us)
- Salt Pillows
- Salt Soap for skin problems
- Ancient facial salt mask
- Salt Cabins for Home, for Kindergartens and for public institutions like elderly care centers who need it most.
- SaltAir home salt therapy device (invented by us)
Transylvanian Natural Grey Salt is available online from www.transylvaniansalt.com and on amazon.co.uk
---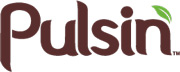 27th June 2015
Pulsin launched a new organic gluten free whey protein powder. Costs approximately £16.99 for 250g and £49.99 for 1kg.
---
15th April 2015
Indigo Herbs is launching a range of vegan protein powders designed to support athletes and fitness enthusiasts with a dairy-free or vegan diet. The range includes ingredients such as pumpkin seeds, chia seeds, pea, brown rice and hemp seeds, processed to extract the protein from the plant, leaving a product which in some cases contains levels as high as 60 per cent protein. Intended to be blended into a post-workout smoothie or plant milkshake (using soya, almond, hemp, coconut or oat milk), they will help with the essential repair and rebuilding of muscle that takes place after exercise. Available online, prices start at £3.49 for 100g.
---
11th March 2015
inSpiral are releasing their new Organic Women's Mix Power Blend made up of 14 plant extracts and superfoods to enhance women's health. 100% natural, organic, gluten free, raw and vegan ingredients, the Women's Mix Power Blend costs £8.95 for a 100g bag from inSpiral's webshop.
---
6th February 2015
inSpiral have brought out a Love Mix for yes you've guessed it St Valentine's Day... Love Mix is an organic power blend including horny goat weed, palmyra blossom nectar, beetroot, catuabe, damiana, clavohuasca & maca, all of which are used around the world to 'put a sparkle in the eye and gusto below the belt loops'! Vegan and gluten free, the Love Mix costs £8.95 for a 100g bag from inSpiral's webshop.
---
15th January 2015
Neal's Yard Remedies have launched a range of Superfoods, all full of antioxidants, vitamins and minerals, to cater for specific needs - all available online:
Golden Berry: Supports (£3.50 for 50g)
- 16% protein and great for vegetarian & vegan diets.
- High in Vitamin B
- Antioxidant rich

Cacao: Nourishes (£2.50 for 50g)
- High in sulphur for strong nails, hair and clear skin
- Contains more antioxidants than any food tested

Lucuma: Sweetens (£3.50 for 50g)
- Natural sweetener that won't spike blood sugar levels
- Antioxidant rich
- High in fibre

CamuCamu: Protects (£7.50 for 50g)
- 30-60 x more Vit C than an orange
- Antiviral for a strong immune system

Matcha: Cleanses (£13.50 for 50g)
- Can increase endurance for up to 6 hours
- High in Chlorophyll, a great detoxifier
- Rich in L-Theanine to boost concentration
---
26th November 2014
Amazing Grass have brought out two brand new green superfood products: Tangerine Immunity & Energy Watermelon. Tangerine Green SuperFood Immunity Defence has a citrus flavour, and Watermelon Green SuperFood Energy has a cool crisp melon flavour. Both are a blend of nutritious greens, phytonutrient-packed fruits and veggies, digestive enzymes and probiotics to reform the body's pH balance and strengthen the immune system. The Tangerine Defence blend contains organic mushrooms, herbs and vitamins delivering powerful immune-boosting antioxidants and tastes great. The Watermelon Energy alkalizes and energises, and contains yerba mate and matcha green tea for an energy kick. Both of these are now available from Amazing Grass - RRP £29.99 for 30 servings and £22.50 for 15 Sachets.
---
25th November 2014
Purition offer a unique range of specially formulated lifestyle products, to help maintain a balanced diet. Read about their philosophy. All products are free from gluten. Superseed Superfood Blend is dairy free. All products are vegetarian (approved by the vegetarian society).
Purition Intermittent Fasting Wholefood Shake – available in almond, coconut and chocolate flavours – to nourish, cleanse and energise on 5:2 & 16:8 diet days.
Purition Superseed Breakfast Smoothie Shake – for healthy eating weight loss, in sugar-free macadamia & vanilla, coconut, pistachio and chocolate flavours. This breakfast is nutritionist-approved to balance blood sugars and control cravings, and can be stirred into yoghurt or porridge, or mix with milk.
Purition Bodysculpt Protein Super-Shake – coconut, pistachio and chocolate flavours with 100% natural superfoods, is a low-carb, high-protein post-training supplement or meal replacement.
Bodypro Whey-Protein Shake – in coconut, pistachio & chocolate flavours. Macro- and micro-nutrients, including all the BCAAs (branched-chain amino acids), help boost energy, reduce fatigue and aid recovery. Whey protein concentrate – less filtered, so richer in healthy fats – is easy-to-digest and aids muscle build. Natural fibre helps detox and speed up metabolism.
Superseed Superfood Blend in almond, coconut & chocolate flavours is milled flaxseed combined with almonds, sesame, sunflower, pumpkin and chia seed, and full of easily digestible protein, loaded with fibre and heart-healthy Omega-3s and Omega-6s. Nutritionists recommend flaxseed to help improve digestion, reduce cholesterol levels, protect against type 2 diabetes and cancer.
Available online and Wholefoods Markets around London. Prices vary slightly at the Wholefoods Market stores but online the RRP is £22.95 (free p&p) 3 bags for £49.95 (free p&p). Superseed Superfood is cheaper at £5.95 (3 bags 10% off) plus p&p Natural Dispensary and Planet Organic.
---
25th November 2014
Solgar's new Formula VM-2000® Tablets is a high potency multivitamin with chelated minerals, and is yeast, wheat and dairy free. Solgar products are formulated without the use of artificial flavours, preservatives or colours. Available online, 180 tablets cost £46.49
---
14th October 2014
Natures Aid have launched their first range of organic, vegetarian omega oils, including organic flaxseed (omega 3) and organic evening primrose oil (omega 6):
Organic Flaxseed Oil is a rich, natural source of Omega-3.
Ingredients: Organic Flaxseed Oil, Hydroxypropylmethylcellulose* (Capsule Shell), Mixed Tocopherol* (Antioxidant). *denotes non-organic ingredient. Free From: lactose, yeast & gluten, artificial flavours, colours & preservatives, suitable for vegetarians and vegans. 90 Capsules costs £11.95 and are available online.
Organic Evening Primrose Oil is a rich, natural source of the unsaturated omega-6 essential fatty acid - gamma linolenic acid (GLA).
Ingredients: Organic Evening Primrose Oil, Hydroxypropylmethylcellulose*, (Capsule Shell), Mixed Tocopherol* (Antioxidant). *denotes non-organic ingredient. Free from: lactose, yeast & gluten, artificial flavours, colours & preservatives, suitable for vegetarians and vegans. 90 Capsules cost approximately £14.95 and are available online
---
13th October 2014
Bioglan's new Calamari Gold has five times more DHA than cod liver oil. DHA is an Omega-3 fatty acid and a primary structural component of the brain and retina and can also help heart function. Bioglan Calamari Gold one-a-day capsules in a 30 pack are available from Holland & Barrett costing £19.99 for 500mg and £34.99 for 1000mg.
Ingredients: Concentr. omega-3-triglycerides-squid (Calamari) 1000mg Containing docosahexaenoic acid (DHA) 470mg Containing eicosapentaenoic Acid (EPA) 100mg
No added: wheat, cereals containing gluten, corn and corn products, milk or milk products, peanut and peanut products, egg or egg products, tree nuts or bee products, artificial colours or sweeteners.
---
12th October 2014
Nature's Best Fish Oil contains a highly concentrated source of Omega 3s - 360mg of EPA and 240mg of DHA in each capsule. It can help to boost dietary intake of fish to protect against CHD and heart attacks by making platelets in the blood less clumpy. It can also reduce blood fats carried with cholesterol and may lower blood pressure. Recent research has highlighted their role in strengthening the heart's electrical system, so preventing heart-rhythm abnormalities. Nature's Best Fish Oil 1100mg is available online costing £14.50 for 180 capsules. This product is free from wheat, gluten, yeast, dairy, soya and nuts. This product contains fish. This product is not suitable for vegetarians. Ingredients: Fish Body Oil Concentrate (Fish Oil, Antioxidant: d-alpha Tocopherol), Capsule Shell (Gelatin, Glycerin).
---
10th October 2014
Sun Chlorella 'A' is a single-celled green algae, a Japanese whole food composed of 60% pure plant protein and rich in a variety of nutrients including essential amino acids, vitamin D, the B vitamins, folic acid and iron - one serving of the single-celled green algae provides the body with the equivalent iron content of nine cups of spinach (270g). Supplementation with chlorella may help boost the body's immunity function. Sun Chlorella 'A' is priced at £21.95 for a month's supply, and is available from Sun Chlorella and good health stores.
Ingredients: Pulverised chlorella (95.5%), Soya Lecithin (from Non-GMO soya beans)
---
10th October 2014
Nature's Plus gluten and yeast free Fruitein Rainbow Shake contains over 115 fruits and vegetables from across the colour spectrum. Featuring many superfruits including pomegranate, noni, spirulina, wolfberry, blueberry, mangosteen, white tea, white fig and pineapple, Fruitein delivers essential antioxidants, vitamins, minerals, phytonutrients, and it is enhanced with the Activessence enzyme activation system that liberates energizing nutrition from foods. This product is gluten & yeast free and vegetarian. Available in a 576g can (16 Servings) costing approximately £17.15 from Revital. Also available in 1.2 oz. / 36g Single Serve Packet and 8 Single Serve Packets from Echemist.
---
9th October 2014
Here's a novel idea - Marks & Spencer have brought a new mushroom to their shelves, enriched with vitamin D! Claiming to provide 100% of the recommended daily intake of vitamin D in a serving of just three mushrooms, the Active Health Vitamin D Mushroom is clearly free from everything, except mushroom! Apparently, foraged mushrooms are much higher in Vitamin D and others are normally low because they are farmed in the dark.
---
3rd October 2014
inSpiral have brought out a range of powerblends, including organic energy mix and organic detox blend. Both contain a mix of powdered plant foods, and are gluten free, vegan and GMO free. Available from inSpiral's website shop, and from their café in London, they are made in their solar-powered London factory. The Organic Energy Mix is £8.95 for 100g, the Organic Detox Blend £7.95 for 100g. They also produce an ingredient pack of freeze dried durian, a sweet fruit treat, that can be eaten straight from the packet or used to make Durian Cream.
---
3rd October 2014
Marvellous Superfood, whose Superfood Blend we reviewed last year, have created a gluten, dairy, yeast & sugar free, vegan, organic super protein blend. The blend, created to support an active lifestyle, can be mixed into water, juice, smoothies, yoghurts, cereals, soups and shakes, and includes hemp & pea protein, maca, goji, beetroot and lucuma. Available from their online shop, a 150g bag costs £8.00.
---
3rd October 2014
Superfoodies Granolas has created the first organic, raw, vegan, gluten & cereal free breakfast cereal. The 3 varieties are compatible with a paleolithic diet. The Green Granola is made with coconut & spirulina, Brown Granola with cacao nibs and maca, and the Red Granola is made with goji and acai. Available online, a 200g pack costs approximately £5.99.
---
2nd October 2014
Nutrition and Healing Foods sells freefrom foods, supplements and superfoods with as few additives as possible. Established by nutritionist Alicja Pytlik, who has been working with organic and freefrom foods since 2009, and who has been unfortunate to experience ailments in all the four health groups the shop provides for (digestion, food intolerances, mental health and joints & muscles). As she says herself:
"NHF provides products that have been used and approved by myself or family and friends. I have been researching various brands over the years and for the shop I carefully selected only the most suitable, safest and effective ones. The advice and information I give is based on scientific findings as well as tried and tested traditional medicine. Our vision is to raise awareness and help people return to the roots. Let us draw from Mother Nature and live a healthier happier life."
You can handily search for products by brand or category. All of the products are free from artificial flavours, colours, sweeteners, & preservatives, sugar, lactose, yeast & gluten. Most are soya free too. Available online.
---
1st October 2014
Squeeze Juice Café's ready to drink wheatgrass shots. Wheatgrass belongs to a specific group of superfoods called super greens, including leafy green vegetables such as spinach, rocket, kale, chard, and broccoli, and algae such as chlorella and spirulina. Stuffed with protein, fibre, vitamins, amino acids, enzymes, antioxidants, chlorophyll, and beta-carotene and minerals, wheatgrass juice aids in strengthening the immune system and improving the ability of the body to prevent, fight and recover from various types of diseases. It is a living anti-bacterial food that carries oxygen to each cell in the body, aiding in improving oxygenation, which in turn helps protect the body against the effects of carbon monoxide, smog, and other environmental pollutants. Squeeze Juice Café's ready to drink wheatgrass shots are available online: a 14 day supply (14 x 30ml) costs £28, a 28 day supply costs £47.30, a 84 day supply costs £130, and a 168 day supply costs £235.
---