Transplanting allergies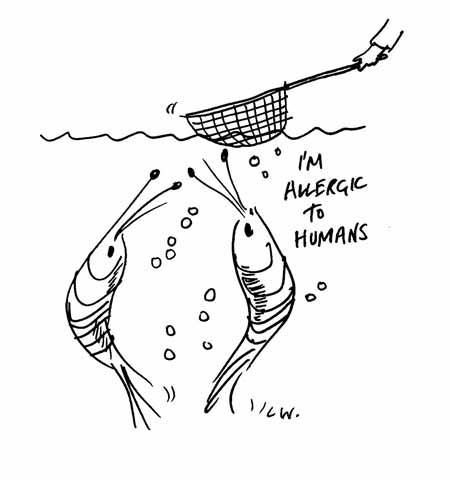 Sarah Ruiz, an 18-year-old leukemia patient with no match for a lifesaving bone marrow transplant, may have been saved by a unique half-match transplant from her sister done for the first time in Hawaii at Kapiolani Medical Center for Women & Children.

In a regular transplant heavy chemotherapy is done first to wipe out the patient's residual leukemia. With the new procedure, a smaller dose of chemo is given to weaken the patient's immune system so the donor system can take over. The way the half-match works is to anticipate cells in the new immune system will start getting stimulated almost immediately after they hit the recipient's body, then they start to divide and activate themselves. The advantage of a half-match bone marrow transplant is that almost everyone has a family member who can provide it.

However... once she is out of hospital, Sarah Ruiz will no longer be able to eat her favourite garlic shrimp – along with her sister's cells, she acquired her food allergies, including an allergy to shrimp!
Source: Honolulu Star Advertiser

First published in September 2009
Click here for more research reports