FreeFrom and eco-friendly skiing in the French Alps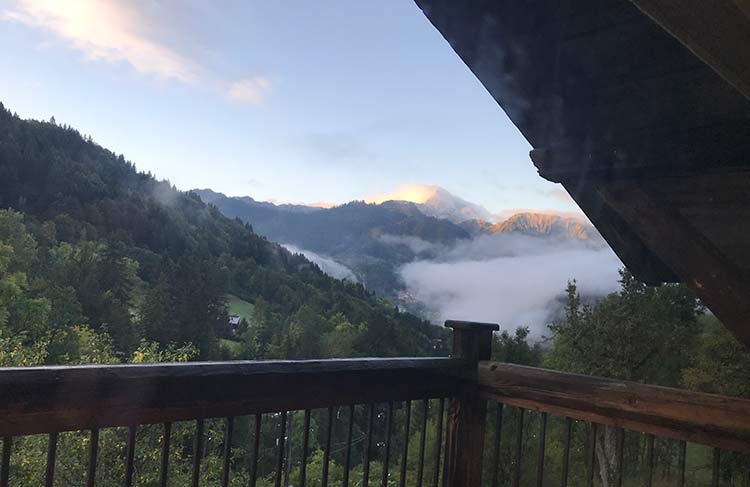 Ten years ago my nephew and his wife picked up their London lives and moved here, to Morzine in the French Alps. Their dream – to live and bring up their family in the mountains – and do lots of skiing!
Well, they have certainly achieved the former – this is the view of the sun rising over the mountains from the balcony of their converted farmhouse. How much time they get for skiing they get these days is another matter....
Growing, growing....
And that is because the one Alikats chalet that they ran in year two had turned into seven by year seven – and by year nine has become six fully catered chalets, one semi catered chalet and six self catering chalets to which they will deliver delicious ready made food.
Meanwhile, chef Kathryn has gone from cooking all the meals herself to employing two full time chefs in a centralised kitchen which can supply to all the chalets. And rather than turning out on a Saturday to scrub bathrooms and wash sheets, they now have a staff of 30 polishing the hot tubs, sluicing out the saunas and ironing those sheets!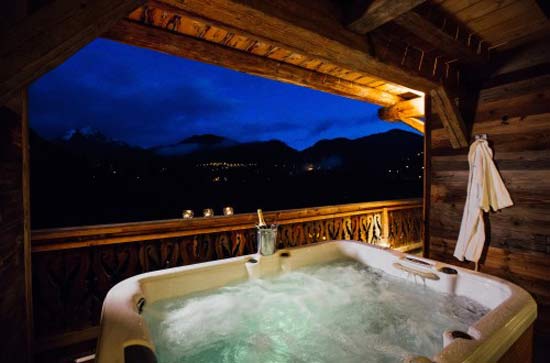 True to their mission
But while the operation has obviously expanded hugely, and while they offer serious luxury in their 'Indulgence catered chalets' (this is the living room in Chalet Debussy)...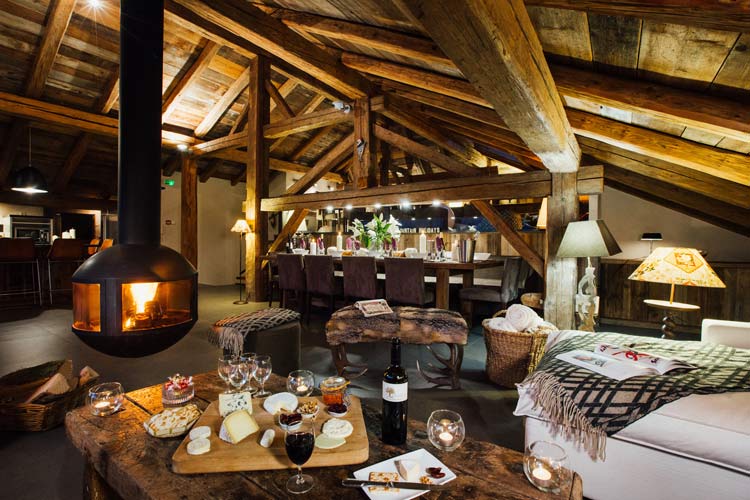 Kathryn has remained true to her original mission of creating fresh, local and innovative food that everyone, regardless of their dietary needs, can enjoy. You can see her talking about how she plans her menus and sources her ingredients here on the Alikats site – or read what she had to say about her methods and how she caters for 'freefrom' visitors here on the FoodsMatter site.
I was lucky enough to visit last weekend, during the last week of menu planning for the season – which meant that I was treated to test dishes every night.... This was a particularly delicious bowl of pumpkin soup garnished with freshly foraged chestnuts from the woods above their house.
And you don't have to take my word for it. They were second (only beaten by Tom Kerridge!) in The Telegraph 'Best Ski Holiday for Food Lovers' in 2017/8 and 2018/9 and have won three Source 'Favourite Food' Awards.
Environmentally aware
This year, as part of their efforts to reduce the environmental impact that skiing can have on their mountain home, one meal of the week in all their catered chalets is plant based. Meanwhile they have dramatically reduced their use of plastic, run their central kitchen off a wood pellet boiler, use LED light bulbs, encourage their guests only to have one towel change during their stay and deliver all meals in their new electric van.
Eco Package
For those who cannot bear to give up on their skiing but really want to minimise its impact, they are also offering an EcoPackage: a 10% discount on the price of your holiday if you get there by train, go meat free and spend at least part of your holiday splitboarding, snowshoeing and ski touring – activities that rely more on manpower and use the lift infrastructure less.
If you split board, snowshoe or ski tour you carry their own equipment and leave no trace (apart from a few tracks) on the mountain environment. And.... they are a brilliant way to escape the lift queues and the hubbub of resort and to connect with the beautiful mountains that you went to visit.
More information or to book up?
Just check in to the Alikats site. But don't delay – many of their chalets are booked from year to year so if you want any sort of a choice, you really need to get on with it....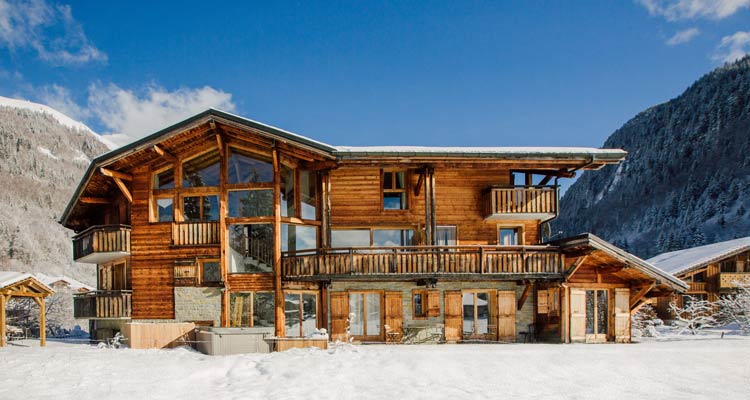 October 2019
For more articles on travelling with allergies and intolerances see here.