Allergies to shellfish may wane with age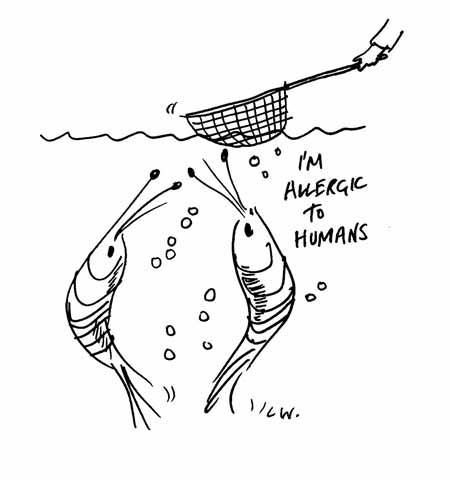 Allergies to shellfish, such as shrimp, lobster, and clams, are among the most common type of food allergy; reactions range from mild to life threatening and the allergies can be life long.
However, a new study, led by Dr. Rosalia Ayuso of Mount Sinai School of Medicine in New York the researchers took blood samples from 34 children and 19 adults with a history of allergic reaction to shrimp. Among children, blood levels of IgE antibodies to the shrimp were four times higher that those of the adults and tended to bind to more, and more stongly, to shrimp proteins, and to bind to those proteins more strongly.
This suggests that children have a stronger immune sensitisation to shrimp than adults although the study did not follow participants over time so it not known how old they were when they become sensitized - whether or not the adults were sensitised in childhood and then gradually had a reduction in their shrimp antibodies.
However the researchers suggest that it would be worth shrimp allergic adults being retested with a food challenge to see whether their allergy has waned.
Journal of Allergy and Clinical Immunology

First published in June 2010
Click here for more research reports