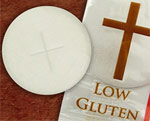 The eucharistic host is a key sacrament for most Christian religions. But, as Alex Gazzola reports, what it is made of is not as simple as it seems – and is causing deep distress to many coeliacs and food sensitives.
---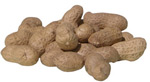 Immunotherapy can be a life changing treatment – but it is not without its risks. Those risks need to be thoroughly understood from the start.
---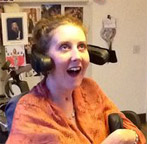 Following the appearance of anaphylaxis sufferer Amy May Shead on This Morning in August a social media storm erupted, in the wake of which Amy May's parents have started a petition to have peanuts banned on planes. But is it that simple? Nathalie, mother of multi allergic 5-year-old Callum, argues both for – and against – such bans.
---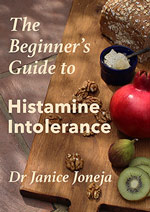 'Clear, concise and trustworthy advice...' 'At last – some answers!' 'Really great – so simple and easy to understand...'
To buy the paperback in the UK go here; to buy the paperback in the US go here; to buy it elsewhere in the world, log in to your local Amazon and search it.
And, of course, if you prefer, you can still buy the book as an e-book – here on Amazon UK, here on Amazon US.
---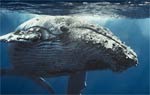 The only thing that has really helped Piers More Ede's 20 year-old Chronic Fatigue Syndrome is supplementing with phytoplankton – an now he is offering FM visitors a 10% discount on a trial pack...

---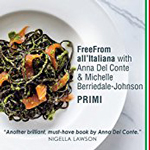 Italian food guru Anne del Conte has turned her hand to freefrom – and the result is this delightfully illustrated book of gluten and dairy free pasta, rice and pulse recipes. Read more - or buy direct from Amazon here in the UK – or here in the US..
---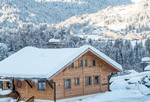 Alikats has four catered and three self catering chalets in Morzine and are renowned, both far and wide, both for Chef Kat's cooking and, more especially, for her amazing 'freefrom' menus. Find out more...
---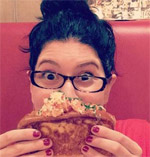 Catherine has been on a gluten-free diet for ten years and now she wants to find out whether she really is coeliac – but to do so she has to eat gluten for two weeks. This is her diary of those two weeks – followed by her results...
---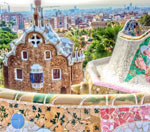 Catherine Rose tells you how to eat amazingly – but totally gluten free – in what remains, despite the recent tragedy, her favourite city. And take in the sights....
---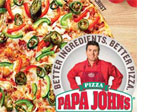 The convoluted and confusing messaging around the recent launch of US pizza chain Papa Johns' ancient grain pizza has been greeted with equal measures of 'shock horror' and hilarity.
---
New section on the FoodsMatter site devoted to travel. General advice for food allergic and intolerant travellers and tales of eating and travelling from the West of Ireland to the Himalyas. Including the two articles below and many more.
---