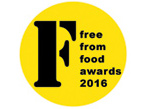 The UK FreeFrom Food Awards were announced at a buzzing party at the Royal College of Physicians in London on April 26th. See here for all the winners; see here for videos of the presentations; see here for a report on the 'freefrom' social scene!
---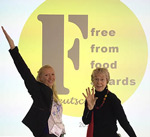 The presentation for the very first German FreeFrom Food Awards took place in Berlin last weekend – and a roaring success they were to! Read all about it here. Meanwhile, over in Dublin, they were busily judging the first ever Irish FreeFrom Food Awards – read all about that here! Back in the UK, the presentation to the winners of the main Freefrom Food Awards UK will take place at an invitation only party in Regent's Park in London next week.
---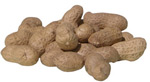 What you need to know and what you need to do. FoodsMatter editor, Michelle Berriedale-Johnson, explains what you need to do when you or your child have been diagnosed with a treenut or peanut allergy. Watch the video and then follow the links to a wealth of helpful information.
See here for many more articles and research reports on peanut and treenut allergies.
---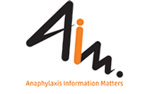 A new awareness raising campaign about the seriousness of anaphylaxis from the Anaphylaxis Campaign – designed to sit alongside NICE's new quality standards for allergy care.
---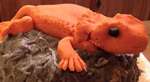 'Marvin the paranoid Android' has eosinophilic colitis and spent much of last year being tube fed. But he is now able to eat again , even though his diet is very limited. He describes his 10th birthday party complete with edible bearded dragon cake and Borough 22's specially created doughnuts... For more on eosinophilic diseases see here.
---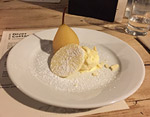 Coeliac diarist Sue Cane enjoys an evening out with fellow coeliacs at the River Cottage with not a speck of gluten in site! For more on the management of coeliac disease see here.
---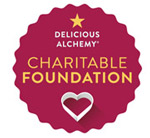 Delicious Alchemy is celebrating their 10th birthday by setting up the Delicious Alchemy Charitable Foundation with the aim of improving the lives of people on restricted diets - and their first project is a book. But they need money to produce it and are launching a crowd funding initiative via Thunderclap on 18th April.
---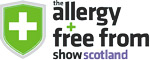 The new Scottish Allergy Show was a rave success with a record and super enthusiastic attendance – not to mention a bumper crop of new freefrom products. Check in here for a report and details of those new products.
---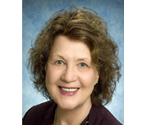 How to tell the difference between food allergy and histamine intolerance if you believe you have both. Dr Joneja explains. For more on histamine intolerance see our histamine section here - and if you have a question for Dr Joneja on histamine, salicylate or any other obscure intolerance, email us and we will ask her.
---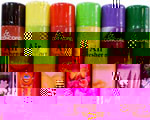 Annali Lowdon's chemical sensitivity gets gradually worse every year. Triggered originally by paint fumes, escalated by antibiotics, she is now affected by perfumes, fabric conditioner and washing powder fumes on clothes, scented candles and, worst of all, the dreaded 'pine fresh' air fresheners. Read more about chemical sensitivities here.
---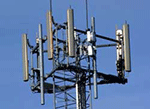 We have four for you to sign up to. One from Annali (see above) to have air fresheners banned in public places, then three about electromagentic radiation. One to the WHO and two to the UK and French governments, asking them all to recognise both electromagnetic and chemical sensitivity as 'real diseases'. More on electrosensitivity here.
---

Action Against Allergy is funding two exciting and innovative schemes to help support children with allergies at Evelina Children's Hospital: a psychology service and an eczema education programme.
---
Now that we have labelling regulations covering the 14 major allergens, they are definitely easier to cope with, but what if you suffer from an allergy to a food which is not on that list of 14? Alex Gazzola looks at the other foods that can cause allergic reactions and some of the difficulties faced by those trying to manage them. See here for more on the more common food allergies.
---