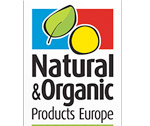 We found no less than 35 exciting freefrom products at NOPE last week – vegan ice creams, bean and blossom raw chocolate, nut free flapjacks, craft crisps made with Alpine potatoes, fruit jerky from unwanted supermarkets fruits, LOADS of turmeric and seaweed that turns into bacon when fried.....
---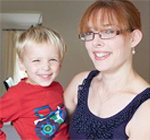 Nathalie knows all about allergy parent guilt! She not only has a highly allergic son but another child, a husband and runs her own business! She investigates the balancing act required to give your allergic child the attention that he or she needs while still living a 'normal' life.
---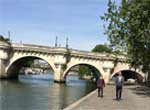 Editor Michelle had a delightful time looking at art galleries in Paris last week, but was not impressed with the freefrom food on offer....
---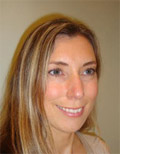 The increasing popularity of the low FODMAPS diet seems to have given birth to a whole crop of research studies around FODMAPS. Kate takes a look at suggestions that low FODMAPs diets could be a first line therapy for IBS, that hydrogen breath testing may not be that helpful and that a low FODMAP diet may result in nutritional deficiencies – plus two studies looking at the use of probiotics for treating abdominal pain in adults and children. Read them all here.
---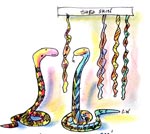 Micki Rose revises her fascinating 2009 article looking at recent research into 'thin' skin and its consequences – and suggesting how you might deal with the problem.
---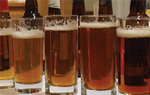 Sue Cane discusses new research by Laura Allred and colleagues which uses blood samples from coeliacs to test whether or not gluten-free beer genuinely is gluten free. What implications could this have for the burgeoning gluten-free beer market?
---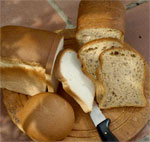 Sue Cane takes issue with NHS proposals to take gluten-free food off prescription.
Michelle Berriedale-Johnson suggests that a more hard headed approach by financial managers might be more helpful.
---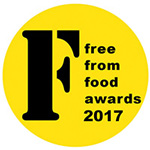 The 10th Anniversary FreeFrom Food Awards' presentation took place on March 28th. See the awards site for the winners and for the awards' 2017 FreeFrom Superhero.
---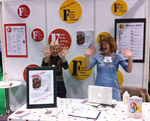 From Easter eggs to breakfast cereals and 'snackers' to sausages by way of pork pies and venison pasties – it was all there in Glasgow last weekend. Check out our report, which even includes rumours of allergen free flavoured vodkas..... Read on...
---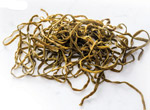 'It was only when I started working with Anna on FreeFrom all'Italiana Primi', says Michelle Berriedale-Johnson, 'that I realised, not only how many alternative pastas were now on the market, but how different the treatment of each one needed to be if it was to be enjoyed at its best. So here is a quick rundown.' See here for lots of pasta recipes.
---