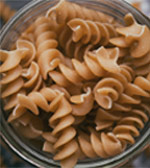 How Marianna Pentek came to create gluten-free pasta from sorghum, chestnut flour and green banana flour in her quest for health for herself and her husband. Hannah Lawrence reports. And check in here for what Cressida thought of the pastas when she trialled them back in September.
---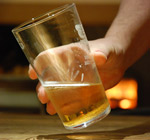 A whole new range of naturally-GF beer is about to hit the market and there's not a grain of barley in any of it. Rice, quinoa, millet and sorghum give these bottles their malted sweetness, a careful blend of hops their aroma and bitterness. Sue Cane reports.
---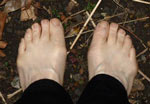 André Fauteux of the MaisonSaine has been gathering opinions on earthing. 'While some say 'earthing' devices saved their life by providing them with beneficial free electrons from the ground and draining excess electricity from their body, many experts warn they present real dangers because these devices also use your body as an electrical conductor.'
---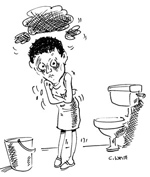 An introduction to food allergy and intolerance: difficult to diagnose, unrecognised by so many health professionals, but that does not mean that it cannot ruin your life! Michelle Berriedale-Johnson explains the issues and what you can do about them. Video discussion and article.
---
New guidance from the National Institute of Allergy and Infectious Diseases suggests that, to reduce the chances of at risk children developing peanut allergy, they should start to eat peanuts from four months onwards. Blog post discussing the background to this advice.
---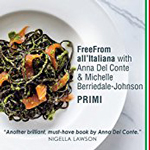 Doyenne of Italian cooking, Anna del Conte, has, in her 91st year, turned her attention to freefrom! The result is a lovely little book of Primi, first courses – pasta, rice, pulses and soups all of which are gluten free and nearly all of which are also dairy free. Buy on Amazon, both as an ebook and printed book – or take up our special offer here – £7.99 for the printed book with free postage within the UK.
---
Alex Gazzola checks out the best and worst last year including Morrison's great ad, Anna del Conte's new freefrom book (see above), Sainsbury's 'Gary' and GlutenFreeB's brilliant 'Fruit is not a Pudding' campaign.
---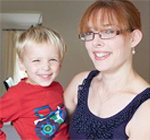 Nathalie is well prepped for managing her son, Callum's anaphylactic reactions to foods but never dreamt that she would find herself having to manage her own dramatic reaction first to an antibiotic and then to an antihistamine designed to combat the reaction!
---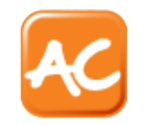 At the recent Anaphylaxis Campaign Healthcare Professionals Conference Dr Matt Doyle talked about the increased awareness of allergy in primary care and Dr Paul Turner talked about anaphylaxis to food, and its management. For many more articles on anaphylaxis and its management see here.
---