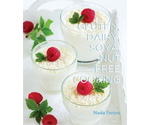 The survey, which is part of a post graduate degree, will add to the relatively sparse data on how allergies affect quality of life. It is being carried out by Nada Farina, author of Gluten, Dairy, Soya, Nut Free Cooking who is offering a free recipe and a chance to win a copy of the book to all participants. Check in here to take the survey which will take less than 10 minutes.
---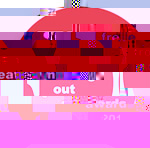 The FreeFrom Eating Out Awards, now in their third year, are designed to raise awareness and set a standard of excellence for freefrom in food service – and very successful they have been too. To find out how to enter, see here; to see last year winners, see here; for sponsorship opportunities, see here.
---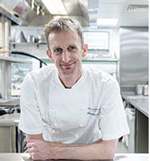 Indigo, the restaurant at top London hotel, One Aldwych wins first ever Pathfinder Award for their ground breaking work in catering for those on freefrom diets. Visit Indigo with us and hear why Chef Dominic Teague decided to go entirely gluten and dairy free. For more on the FreeFrom Eating Out Awards see here.
---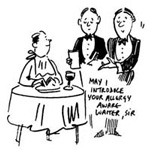 Ruth Holroyd has had too many bad experiences not to know what it is all about. She reckons that the only way that she can eat out safely is if she has her own dedicated wait person.
---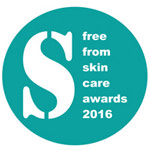 Those who struggle with food allergies and intolerances all too often also have either delicate or problem skin, so freefrom skincare products are of great interest to them. Our sister site, Skinsmatter, also runs freefrom skincare awards, now in their fifth year – see here for more.
---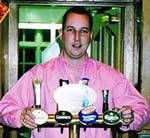 The recent conviction of Indian takeaway owner, Mohammed Zaman, for Paul Wilson's (pictured) shocking and totally needless death in January 2014 has once again brought anaphylaxis onto the front pages – and highlighted the crucial importance of accurate information when managing food allergy. For more on food allergy and intolerance see here.
---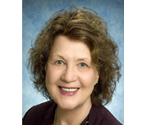 As part of our on going histamine Q&A with Dr Janice Joneja we had two questions which related to food poisoning, travel and, coincidentally, the menopause and puberty. See here for much more on histamine intolerance.
---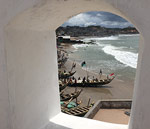 In her day job Sue has just been filming in rural Africa and although the scenery is fabulous and the people are wonderful, the breakfast on offer can be pretty dire. But if you are a coeliac, of course, you have taken your own!! For much more on coeliac disease see here.
---
More connectivity between hospital departments is greatly to be wished for - but please can it be via wired connections... Similarly, we want out children to have access to the internet, but not via wifi only! For more on electrosensitivity see here.
---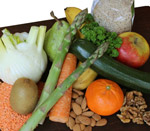 Dr Janice Joneja investigates this condition which plagues so many people early in the year: its symptoms, what foods and pollens can actually be involved; the relevance of birch sensitivity; its relationship to IgE mediated food allergy; identifying the foods that are triggering symptoms and how to manage the condition. Here for more articles and research reports on OAS.
---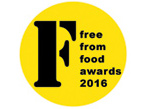 The UK FreeFrom Food Awards were announced at a buzzing party at the Royal College of Physicians in London on April 26th. See here for all the winners; see here for videos of the presentations; see here for a report on the 'freefrom' social scene!
---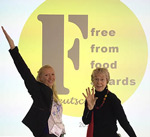 The presentation for the very first German FreeFrom Food Awards took place in Berlin last weekend – and a roaring success they were to! Read all about it here. Meanwhile, over in Dublin, they were busily judging the first ever Irish FreeFrom Food Awards – read all about that here! Back in the UK, the presentation to the winners of the main Freefrom Food Awards UK will take place at an invitation only party in Regent's Park in London next week.
---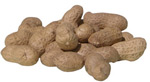 What you need to know and what you need to do. FoodsMatter editor, Michelle Berriedale-Johnson, explains what you need to do when you or your child have been diagnosed with a treenut or peanut allergy. Watch the video and then follow the links to a wealth of helpful information.
See here for many more articles and research reports on peanut and treenut allergies.
---