Check out the shortlist for the 2017 awards. Fourteen categories including Family Skincare, Products for problem skins, Oils and serums, Hand, nail and footcare, Men's grooming, Hair care, Lip balms and the ever popular Face and Body 'wash off' and 'leave on' products. The winners will be announced on 7th July at the Love Natural Love You show at Olympia.
---
Peter Alderman and Dr Thomas Bohner think that they could – and their arguments are quite persuasive. They certainly offer a new perspective on the vexed issue of the ever increasing incidence of allergy.
---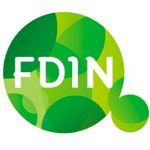 A recent FDIN seminar looked at the generational branding so popular with marketeers these days – Baby Boomers, Generations X, Millennials and Gen Z – particularly in the context of food.

---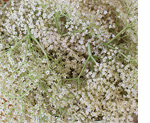 The elders are in full flow at the moment so if you want to make some wonderfully freefrom cordial, now is your moment – and here's how...
---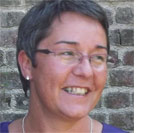 What do you do when you are down to very few foods, can only use olive oil on your skin, react when you walk past smelly-candle shops and then become sensitive to water? You panic! Or.... You start to wonder whether you are barking up the wrong tree in your approach to your unwellness. Nutritionist-naturopath Micki Rose charts her journey and the book she has just written to help others along that path. Read more...
---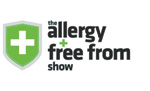 The London Allergy Show at Olympia is less than six weeks away and, as a 'warm up' for the show, the organisers put on an excellent day for exhibitors earlier this month. The idea was to give exhibitors some tips on how to make the best possible use of their investment in their stand. And some excellent tips they gave too. See here for the highlights.
---
For the first time ever a low-allergen show garden at Chelsea Flower Show has won a gold medal – the magnificent Birmingham City Council's  'A quiet afternoon in Cloud Cuckoo Valley' garden was planted up, and labelled, with flowers which, despite their brilliant colours, would not cause problems for hay fever or allergic asthma sufferers. Read more...
---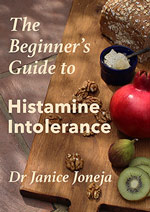 We are delighted to announce the publication of Dr Janice Joneja's new book. A distillation of her years of research and experience in a really easy-to-understand format – complete with suggestions for a low histamine diet.
'For the first time in this long, exhausting, lonely journey, I finally feel like I've been pointed in the right direction to find answers and wellness! Thank you Dr. Joneja!!'
Available as an e-book here on Amazon UK, here on Amazon US.
---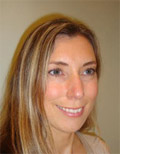 For a diagnostic biopsy to show anything meaningful the patient concerned needs to have been eating gluten for a significant period before the biopsy. If they have already, as many have, 'self diagnosed' themselves as gluten intolerant and stopped eating gluten, this means they will probably make themselves feel ill again by re-introducing gluten to their diet. Something which, understandably, many are reluctant to do. 
Kate offers us three studies 
(see the new research page
) which suggest that there may be other as effective routes to diagnosis – plus a another study showing a strong link between first degree relatives with CD.
---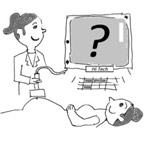 Most people have probably never really thought much about them at all. But Jim West believes that we are very unwise to believe that just because ultrasound is so widely used, it is safe. Far from it.
---