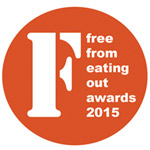 Missed the presentation? No problem.... You can get a quick flavour by watching this short video on the awards site, or, if you want to get it blow by blow, you can watch the whole presentation on our new YouTube channel!! Or.... you could read a blog about the event.
Or... you could just look on the awards site to see who they were!!
---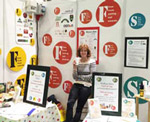 For a run down on the many freefrom foods on display at the Allergy and FreeFrom show North, see here; for a more general report on the show and a visit to Udi's bakery, see here.
---

Alex Gazzola reports on 'an international meeting on food, diet and gastrointestinal health' with a theme of 'Food Intolerance: FODMAPs, gluten and beyond.' For many more articles on IBS and digestive health see here.
---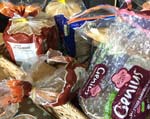 Sue has been away working on a project for the last month, being fed on site - always risky for a coeliac! But although there is a long way to go, at least there is now always gluten-free bread on offer - even if it has been ripped open and dumped in the basket with all the gluten breads! For many more articles on managing coeliac disease, see here.
---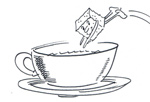 A fascinating conference run by the BSEM including exciting new research from Dr Robert Lustig and an investigation into the ketogenic diet and its possible use as a cancer therapy. For many more conference reports see here.
---
Would you believe that this extremely glamourous young dance teacher - who had just completed a week of 15-hour rehearsals and three dance shows when this picture was taken - was in a wheelchair at the age of five when we first met her? Read on to find out more!
---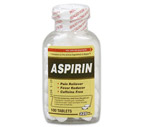 In response to a query Dr Janice Joneja explains that salicylate intolerance is not an allergy and suggests an easy test to establish whether you might be intolerant. For more on how ot get enough fibre into a salicylate restricted diet, see here.
---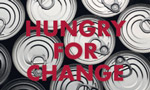 A new study suggests that sugar really is evil, while the Fabian Commission on Food and Poverty links 'food insecurity' (never knowing whether you will have enough to eat) to low wages. For more articles on sugar and sweeteners see here.
---
'May contain' warnings are very common on pre-packed foods – but what do they actually mean? Is that food really dangerous or is the company merely covering its back? Foods Matter pilots a project which could help cut through the confusion. And for many, many hundreds of pre-packed freefrom foods, see our freefrom directories.
---
'It can be lonely being the only allergic girl in the office. It can be hard telling others you have a serious allergy because you just want to be normal and blend in. But you never know when you might need their help...' For more of Ruth's allergy diary see here.
---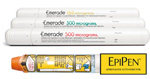 New research suggests that just being a woman could also be life threatening if you suffer from a life threatening allergy. For many more articles and research reports on anaphylaxis, see here.
---
---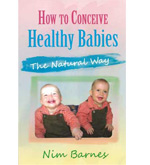 The statistics around infertility, IVF and miscarriages re now very concerning – but, says fertility pioneer, Nim Barnes, it doesn't need to be that way... For many other articles on infant health see here.
---
---