Coeliac disease and digestive disorders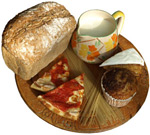 This section of the Foodsmatter site looks at coeliac (celiac) disease and other food-related digestive disorders.
For gluten-free and other freefrom foods, please check in to our food pages.
If you click on the links below you will go to the section of the site which addresses that specific area with articles, research reports, Q & As and personal stories. If you wish to comment on any of the articles please email us.
---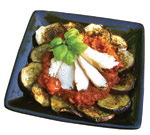 Cooking for a coeliac when you know nothing about gluten free cooking can be very difficult. Michelle Berridale-Johnson has some tips and ideas – a video, an article and some recipe suggestions.
---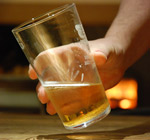 A whole new range of naturally-GF beer is about to hit the market and there's not a grain of barley in any of it. Rice, quinoa, millet and sorghum give these bottles their malted sweetness, a careful blend of hops their
---
aroma and bitterness. Sue reports....
It's common for coeliacs to feel bad when invited out to eat – our interpersonal relationships are affected when we can't participate in that important social act of sharing food. Read more...
---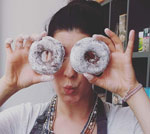 Catherine Rose does not look as though she suffers from depression, does she? But 'black cloud days' can sometimes snuff her right out – if she allows her gluten sensitivity to affect her nutrient absorption.
---
• Articles and research on the causes of coeliac disease
• Articles and research reports on the management of coeliac disease
• Articles and research on gluten intolerance
• Articles and research on wheat allergy

• Gluten-free foods and hundreds of gluten-free recipes
• For winners of the 2015 FreeFrom (gluten-free) Food Awards click here!
• Coeliac/gluten-free cook books, recipe blogs & more general coeliac related blogs
• Articles and research on other digestive conditions
---
Information on this site is not a substitute for medical advice and no liability can be assumed for its use.
If you experience any problems with this website, please contact the webmaster.
If you found this article interesting, you will find many more general articles and research reports on coeliac disease here, and lots of information on the management of coeliac disease here.
You can also find articles and research reports on gluten intolerance here and articles on a wide range of other digestive conditions here.
For hundreds of gluten free foods see our freefrom food section here, and for nearly 800 gluten-free recipes see here.
And if you would like to get our FREE fortnightly e-newsletter with new products, recipes, articles and all the latest news from the allergy and freefrom world, just sign up here.