All our recipes are wheat/gluten free and cow's milk free.
Many are also free of corn/maize, eggs, lactose, nightshades, peanuts, soya, sesame and treenuts - please check on the individual recipe.
---
Oast to Host gluten and wheat free pastry mix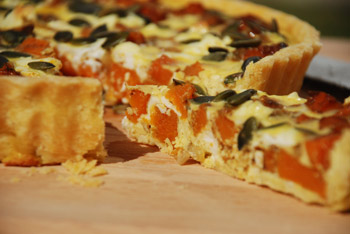 Spiced Squash and Feta Tart
Gluten, lactose, milk, nut, peanut, sesame, soya & wheat free
Strawberry Tart
Gluten, lactose, milk, nut, peanut, sesame, soya & wheat free
---
Italian cookery writer Anna del Conte talking to Michelle about lemons, olive oil and local produce
Anna and Michelle combined to write the first Italian cookery book focused on gluten-free pastas which was published in January – FreeFrom all'Italiana - Primi.
To read more about the book or to listen to Anna talking about many other aspects of free-from Italian cooking, see the FreeFrom all'Italiana site.
---
For hundreds of freefrom recipes –
click on the links below:
• Recipes from Freefrom Recipes Matter guest chefs
• Recipes from Freefrom cooks and cookery writers
From the FoodsMatter recipes stash....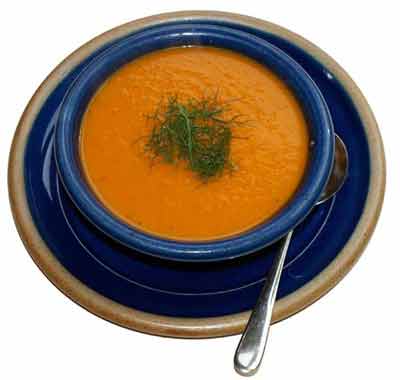 • Soups, starters and light lunch dishes
• Vegetables and vegetarian dishes
• Baking
LInks to:
• Freefrom blogspots and recipe sites
• Freefrom cookery schools and courses
Most of the recipes in our recipe stash have been devised by FoodsMatter's Michelle Berriedale Johnson who has been inventing recipes and writing recipe books for nearly 30 years. All the recipes are tested on a wide range of friends and family, several of whom are on dairy free, gluten free, wheat free, egg free or nut free diets.
Because so many allergy sufferers have very specific food intolerances and allergies, Michelle tries to make the recipes as flexible – and as inspiring – as possible so that, although they can be followed to the letter, they can also be altered to accommodate specific food intolerances or allergies. Hopefully, encouraged by her liberal substitution of ingredients, allergy cooks will become more daring with their own experiments.
You can buy all of Michelle's books here on Amazon.