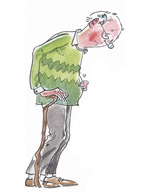 There has long been a recognised connection between backache and allergy but two new studies suggest that controlling the allergic response may also dramatically reduce the backache. For many other articles on unlikely reletionships between allergy and health problems see here.
---
It's not an allergy which many people, including experts, have heard of, and yet for some, titanium could be causing them problems. For articles on many other bizarre and unlikely allergies see here.
---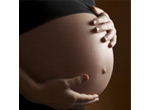 'The only time in my life that I felt like a normal person was the four times that I was pregnant.... Could I be suffering from a histamine intolerance?' ' Yes', says Dr Joneja, 'you most certainly could...'
For many more articles on histamine intolerance including a Q&A section for you to ask you own question, click here.
---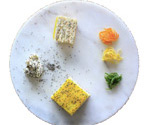 We review some delicious nut based but dairy and gluten free, squidgy organic paleo 'Caveman Cookies' - and Manna Dew's gluten free handmade French patisserie! Need we say more....
---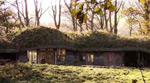 Dr Andrew Tressider's letter in the BMJ, report on high level ES conference and a radiation-free hideaway at Pishwanton Wood. For many more articles and reseach reports on ES see here.
---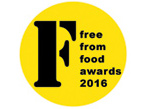 With 19 categories this year, including a new 'Small Producer' award and a FreeFrom Superfoods and Sports Supplements category, the 2016 FreeFrom Food Awards is set to be the biggest and boldest yet. To enter, please email Cressida for an entry form.
---

FPIES UK is the 2016 FreeFrom Food Awards charity of the year, to whom go 10% of all entry fees. The money will help fund their campaign to raise awareness of childhood FPIES in A&E departments. For more on why this is so urgent, see here; for more on FPIES, see here.
---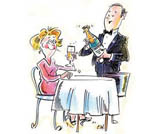 Coeliac Sue has a go at those Freefrom Fashionistas who claim to be gluten-free - then tuck into tasty cupcake. 'Well, just one won't hurt ...' For other entries in Sue's diary, see here; for many other articles on the management of coeliac disease see here.
---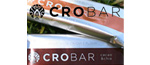 Check out Cressida's reviews of gluten, dairy, soya and added sugar free, all natural energy Crobars with protein-rich cricket flour – and Sweet Freedom's gluten and dairy free liquid chocolate shots! Plus all the latest in 'freefrom' foods.
---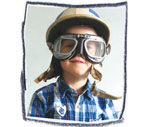 Seven-year-old son Jamie has a nut allergy. Jamie has learned all about his allergy but his school did not seem to know how to deal with it. So his mum sat down and wrote an allergen management policy that schools could follow for their severely allergic children. For more on managing allergies in children and teenagers see here.
---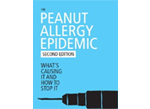 Four years ago Heather Fraser's first book suggested that the peanut allergy epidemic of the last 30 years is a direct result of the ramping up of the infant vaccination programme - but no one listened... Now she calls on parents to take up the cudgel. For many more articles and research reports of peanut allergy see here.
---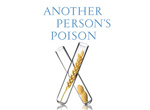 Matthew Smith's scholarly new history of food allergy is not a straightforward read by any means, says Alex Gazzola, but it does give a lot of enlightening context to the arguments, controversies, problems and unknowns that still beset the subject today. See here for many more articles on the possible causes of food allergy.
---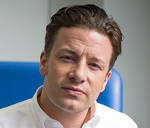 Jamie Oliver has launched a new onslaught on sugar (which we totally support) with his call for a 7p per can tax on sugary soft drinks. Check in here to join the campaign. For a number of interesting articles on the evils of sugar over and above obesity, check in here. To book for the BSEM's conference, Sugar... The Brain, the Microbiome and Cancer, check in here.
---