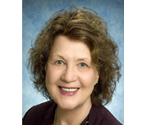 Food is not the only source of histamine nor will any one food cause symptoms of histamine intolerance to appear. Dr Janice Joneja explains. For much more in histamine intolerance see here.
---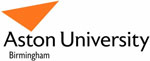 Food allergic 8–16 years olds needed for PhD study
Jenny Hammond, a PhD student at Aston University would like to interview food allergic 8–16 years olds about how they cope with their food allergies. Interviews, over Skype or Facetime, will take 30 minutes and will be totally confidential.
All participants will receive a £10 book voucher!
For an information pack contact Jenny or her PhD supervisor, Dr Rebecca Knibb.
---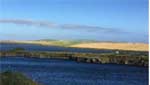 Editor Michelle spent two days in Orkney speaking at the Science Festival - and discovering an amazing array of freefrom foods. Read all about it here - and then go on to discover the cultural delights of Kirwall and the deliciousness of bere barley. Not gluten free, sadly, but very low gluten.
---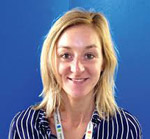 Last year Action Against Allergy agreed to fund an innovative scheme to offer psychological support to families with food allergies at Evelina Childrens' Hospital. Dr Polly James was appointed before Christmas and started work in February. This is her report on her first few months in post.
---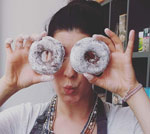 Catherine Rose does not look as though she suffers from depression, does she? But 'black cloud days' can sometimes snuff her right out – if she allows her gluten sensitivity to affect her nutrient absorption.
---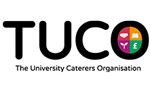 Starting university is one of the most dangerous times for young people with food allergy, coeliac disease or other serious food issues. Following on from their annual conference, the University Caterers Organisation is looking at exciting new ways to make these students' lives safer and their eating experiences less stressful. For more on the management of food allergy in young people see here.
---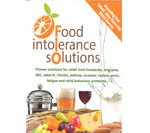 We review Mary Roe's fascinating new book. And if you think that food intolerance is simple to deal with as opposed to food allergy - think again... At least allergy is recognisable and treatable by a GP but not so most food intolerances. For more on food intolerance see here – and for total food intolerance see here.
---
Callum is four and is about to start school. But Callum also has 13 severe food allergies as well as pollen, dog and cat allergies. His mum, Nathalie, explains the steps they have taken to ensure that Callum can go safely to school and enjoy a full school life. For another mum's approach to dealing with severe food allergy in school, see here. For more on managing food allergy in children see here.
---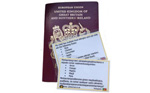 Going abroad on holiday is always a bit of an organisational feat but when one of your family is gluten and dairy allergic and the other can only eat six foods, this becomes an organisational marathon!! See how it is done.
For much more on travelling with allergies put 'travel' into the search box above and follow the links.
---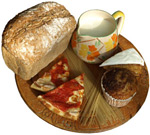 Catherine Rose investigates why so much freefrom food does cost two to three times more than its non freefrom equivalent. Does it really need to? For award winning freefrom foods, see our Freefrom Food awards site.
---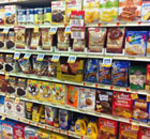 Anyone out there who has eczema, psoriasis, nodular prurigo, allergies, irritable bowel syndrome or any other inflammatory condition - have you ever considered going totally 'processed food free'? If not, Ruth challenges you to do so. You could be agreeably surprised. For more entiresin Ruth's allergy diary see here.
---