For the first time ever a low-allergen show garden at Chelsea Flower Show has won a gold medal – the magnificent Birmingham City Council's  'A quiet afternoon in Cloud Cuckoo Valley' garden was planted up, and labelled, with flowers which, despite their brilliant colours, would not cause problems for hay fever or allergic asthma sufferers. Read more...
---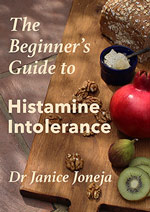 We are delighted to announce the publication of Dr Janice Joneja's new book. A distillation of her years of research and experience in a really easy-to-understand format – complete with suggestions for a low histamine diet.
'For the first time in this long, exhausting, lonely journey, I finally feel like I've been pointed in the right direction to find answers and wellness! Thank you Dr. Joneja!!'
Available as an e-book here on Amazon UK, here on Amazon US.
---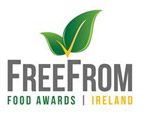 See all the winners from the Irish Freefrom Food Awards, in their second successful year.
And check out all about harvesting seaweed in County Sligo. Where you can find it, seaweed politics, its nutritional virtues, how to cook with it and where to buy it....

---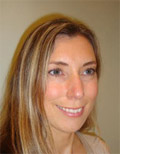 For a diagnostic biopsy to show anything meaningful the patient concerned needs to have been eating gluten for a significant period before the biopsy. If they have already, as many have, 'self diagnosed' themselves as gluten intolerant and stopped eating gluten, this means they will probably make themselves feel ill again by re-introducing gluten to their diet. Something which, understandably, many are reluctant to do. 
Kate offers us three studies 
(see the new research page
) which suggest that there may be other as effective routes to diagnosis – plus a another study showing a strong link between first degree relatives with CD.
---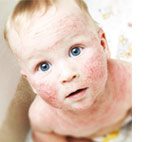 Nathalie points out how important 'weeks' are in raising awareness of specific problems – but only if the wider press can be persuaded to support and publicise them.
---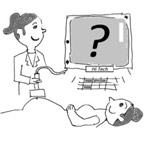 Most people have probably never really thought much about them at all. But Jim West believes that we are very unwise to believe that just because ultrasound is so widely used, it is safe. Far from it.
---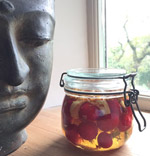 Sue Cane does – and her name would be Naomi Devlin. She reviews Naomi's new book, Food for a Happy Gut, and gets more than excited about dukka, labneh, gomasio and these amazing radish bombs!
---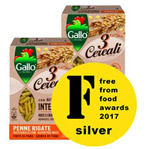 Michelle's recent visit to Paris would suggest that the French attitude to freefrom left something to be desired, but what of the Italians? A recent correspondence with an Australian journalist living in Italy throws an interesting light – as do the many comments.
---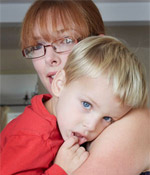 Nathalie and Callum have attended more allergy testing appointments than they have had hot breakfasts! Nathalie gives her tips on how best to get through them successfully.
---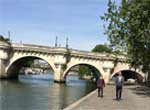 Editor Michelle had a delightful time looking at art galleries in Paris last week, but was not impressed with the freefrom food on offer....
---